10 Soundtrack Singles To Score Your Next Run
Add these 10 soundtrack singles from recently-released movies to your running playlist.
Heading out the door? Read this article on the new Outside+ app available now on iOS devices for members! Download the app.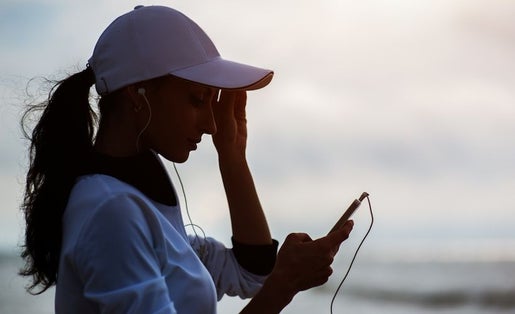 The 90th annual Academy Awards take place this weekend. Since the films in contention generally favor sweeping orchestral pieces rather than big beat anthems, they don't produce much music that can match the pace of a run. Nevertheless, they put filmmaking front and center for a spell. In light of this famous awards show, we've rounded up a few movie tunes—from recent critical and fan favorites alike—with which you can freshen up your running playlist.
As outliers in the bunch below, three tracks came from films that are in contention for Oscars this year: "Watch Me" from Ferdinand (up for Best Animated Feature), "Chase Me" from Baby Driver (up for Best Film Editing) and "Fox on the Run" from Guardians of the Galaxy Vol. 2 (up for Best Visual Effects). Elsewhere, you'll find a pitch perfect workout message from Sia from the movie Lion, a collaboration between Liam Payne and Rita Ora from Fifty Shades Freed and a DMX track you'll know if you've seen Deadpool (or even if you've seen a trailer for Deadpool), owing to its prominent placement.
Given their inclusion in a range of films, one highlight of the tunes below is that there are multiple places in which you might have heard them: in a theater, in your living room or in a car on the radio. In any of those cases, this familiarity—coupled with a string of energetic performances—should produce a few easy playlist additions for your upcoming workouts. If interested, you can survey your options (each listed by the movie in which they appear) below.
From Lion
From Baby Driver
Dangermouse, Run the Jewels & Big Boi – Chase Me – 81 BPM
From Trolls
Justin Timberlake – Can't Stop the Feeling – 113 BPM
From Ferdinand
Nick Jonas – Watch Me – 126 BPM
From Deadpool
DMX – X Gon' Give It to Ya – 95 BPM
From Guardians of the Galaxy Vol. 2
Sweet – Fox on the Run – 127 BPM
From Fifty Shades Freed
Liam Payne & Rita Ora – For You – 113 BPM
From Black Panther
The Weeknd & Kendrick Lamar – Pray for Me – 100 BPM
From Sing!
Stevie Wonder & Ariana Grande – Faith – 158 BPM
From The Fate of the Furious
J Balvin, Pitbull, Camila Cabello – Hey Ma – 107 BPM
To find more workout songs, folks can check out the free database at Run Hundred. Visitors can browse song selections there by genre, tempo and era to find the music that best fits their particular workout routines.
Related:
10 Soundtrack Songs From Films Nominated for The 2017 Oscars
10 Workout Songs You'll Recognize From Commercials