10 Running Songs From Summer's Hottest Concert Tours
Is your favorite band on here?
Heading out the door? Read this article on the new Outside+ app available now on iOS devices for members! Download the app.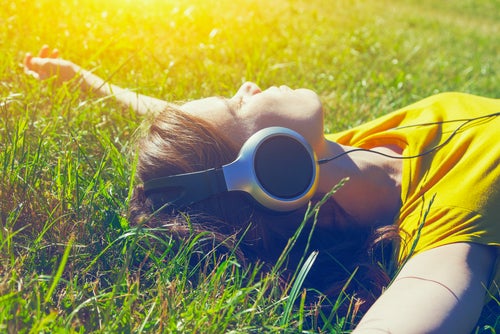 With summer being prime concert season, it's always good to know who's hitting the road. In the last few years, package tours have made for interesting conversation—even if you're not attending. So, in the playlist below, we've compiled a set of uptempo hits by acts traversing the nation in the coming months.
Starting with the perennial favorites, Billy Joel, Tom Petty, and U2 will all be out and about—the last of which performing their entire Joshua Tree album in full. Also hitting the road are one-time Super Bowl collaborators Bruno Mars and Red Hot Chili Peppers (though not together). On the package front, Lionel Richie will join forces with Mariah Carey, Enrique Iglesias will be sharing the stage with Pitbull, and TLC will headline the I Love the '90s tour with support from Naughty by Nature, C+C Music Factory, and more. For a reminder what brings folks out year after year to see these folks, fire up the playlist below and hit the road yourself.
TLC – What About Your Friends – 105 BPM
U2 – Where the Streets Have No Name – 125 BPM
Lionel Richie – Dancing on the Ceiling – 133 BPM
Red Hot Chili Peppers – By the Way – 125 BPM
The Flaming Lips – Do You Realize?? – 130 BPM
Billy Joel – We Didn't Start the Fire – 145 BPM
Tom Petty – Runnin' Down a Dream – 169 BPM
Bruno Mars – Locked Out of Heaven – 146 BPM
Ariana Grande – One Last Time – 126 BPM
Pitbull & Enrique Iglesias – Messin' Around – 80 BPM
To find more workout songs, folks can check out the free database at RunHundred.com. Visitors can browse the song selections there by genre, tempo, and era—to find the music that best fits with their particular workout routine.