How Much Time Off From Running Should You Take After A Race?
The amount of rest is different for everyone. This is how you can aid your body in recovery.
Heading out the door? Read this article on the new Outside+ app available now on iOS devices for members! Download the app.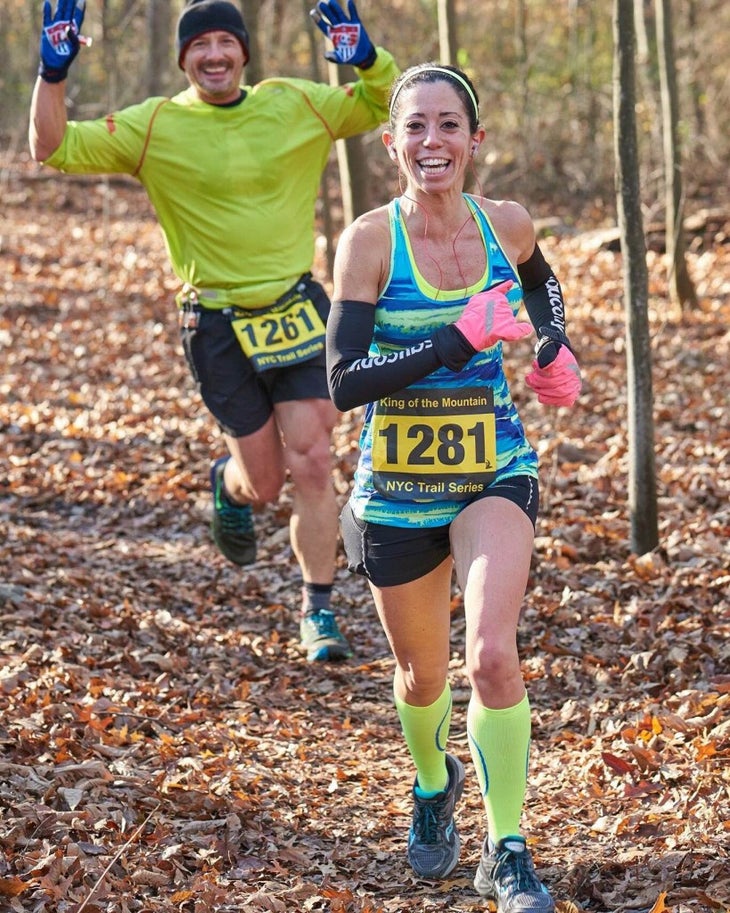 Something I get asked frequently on social media (especially Instagram) is how long someone should take off from running after a race.
There are some runners who have a set number of days they take off after a race (more days for longer races). While this is a perfectly acceptable method to ensure you are recovered, I am a big believer in not having a schedule and instead taking cues from how my body is doing.
Last November I guided a friend (who is legally blind) at the 2014 NYC Marathon. I was in the late stages of a buildup for my own goal marathon and had already run 22 miles in training. Even though I ran 26.2 miles, it was a pace that my body was accustomed to (I wasn't racing) and so the recovery time was more in line with recovery from a really long run. I took a full day off and felt ready to run by the 2nd day.
Now look at this past weekend. I participated in a 25k trail race with a good amount of climbing—1,500+ feet. And I raced it. I ran as hard and fast as I could for those 15.5 miles. The morning after the race and could barely even get out of bed. I was more sore than I am after goal marathons. I couldn't walk up or down the stairs without assistance for over 48 hours. And I didn't run for five days. That's how long it took my body (mostly my quads!) to recover from the race.
So many things go into how much time you may need after a race. Course, intensity, weather and distance are just a few factors that need to be taken into account when you look at how much recovery you may need.
So how do you decide how long is enough?
My first recommendation would be to wake up each morning with the plan to run— but wait to see how you feel. If you try to run and still feel some lingering pain or soreness in your legs, skip the run. Give your body another day. If you want to get a workout in, you can bike (easy pedaling!), swim or do another form of low-impact cardio or strength work.
Second, when your body is ready, see how your mind and heart are doing. There's no reason to force a run in the early stages of recovery after a goal race if you aren't really up to it. There's nothing wrong with taking a week or even two weeks off from running or all physical activity. If you spent months training for a goal race, you may be ready for some downtime. I know plenty of awesome runners who like to take a lengthy hiatus after a goal race to reset and recover. Run when you are ready.
Third, you can help the process of recovery by doing these things:
Choosing nutrient dense foods
Increasing water intake
Getting enough sleep
Walk, stretch and take Epsom salt bathes to loosen muscles
Fourth, do not fall into the comparison trap. Just because another runner may decide to run a couple of days after a marathon doesn't mean that it's the best decision for you.
And just remember that recovery does not make you weak. It takes more strength to ease up and rest then it does to immediately return to running when your body is not able.