3 Important Things My Eating Disorder Has Taught Me
After struggling with an eating disorder for 9 years, Run Far Girl reflects on the important lessons she learned while overcoming it.
Heading out the door? Read this article on the new Outside+ app available now on iOS devices for members! Download the app.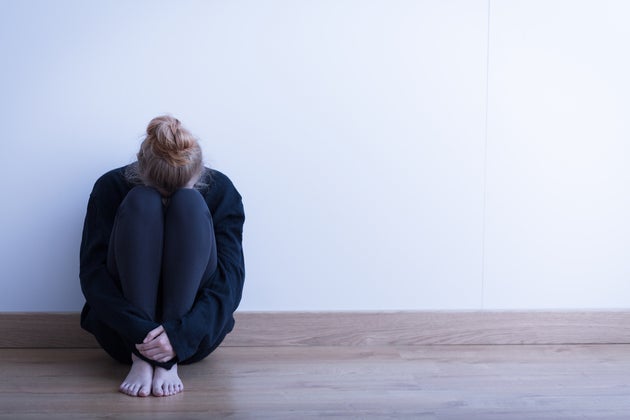 I struggled with anorexia and bulimia for nine years, from age 18 until just before I turned 28. Those nine years were a relentless battle: I wanted to recover, to escape the torment of my obsessive thoughts but I felt I had so little control over the disorder that drove me to harm myself.
I wanted to be healthy, to live a free life. But I just couldn't get there. Slowly with the help of professional counselors, therapists, nutritionists and the support of my family (and a whole lot of work on my part) I was able to move forward in my recovery until finally I found freedom. For the last seven years I've lived the life I always imagined: I am free. Free to eat what my body craves, free to run and have it not be about calories. I'm free from obsession and preoccupation with weight and appearance. I'm simply the "me" that I was always meant to be. The journey to get here has been a hard one, but along the way I have learned so much.
Don't listen to the doubters.
When I first began my recovery I was really only a year or two into my eating disorder. I opened up early on to my parents about my struggles and sought treatment immediately. Unfortunately the "experts" I saw didn't offer the hope I desperately wanted. They told me that I would always struggle with an eating disorder; that it would just be a matter of "managing" the behavior and the urges to restrict or binge. Yet, something inside me refused to believe that was true. I knew that I was meant to do more than just "manage" the disorder, I knew I could be completely free. And so I held on to that belief for nine years. Through every relapse, I never let go of my dream to one day be free of my eating disorder. The journey to freedom was never easy, but now that I'm here I'm so glad that I persisted in my belief. That persistence has translated to other areas of my life, places where I have dreams and aspirations or simply a belief that the way it is can be better. I relentlessly pursue what I feel in my heart to be true and that has made life so much richer.
RELATED: After Battling An Eating Disorder My Reasons For Running Changed
Be willing to examine yourself.
At the root of my eating disorder was insecurity. I doubted my self-worth and felt I needed to "prove" my value by being the best at everything I attempted, which included being the "thinnest." It wasn't until I critically looked at the past hurts that led to my insecurity, that I was able to fully recover from my eating disorder. Changing ways of thinking and behaviors that have become ingrained over time is no easy task. It takes serious self-examination, constant redirection of self-talk and help from a professional therapist or counselor. To recover from an eating disorder, I had to take a hard look at the flawed coping mechanisms I had developed over the years and reinvent the way I "showed up" in life. For many of us, insecurity plagued us in our adolescence and it was never resolved when we became adults. That insecurity can lead us to compare ourselves with others; perhaps it's why as women we so often tear each other down? We haven't dealt with our own insecurity, so instead we bolster our wavering confidence by picking out the flaws in someone else. Whenever something shakes my confidence or I feel the need to compare myself to someone else, I try to slow down and ask myself, What am I feeling insecure about? A simple willingness to examine my own insecurities has led to a self-assurance and confidence I never thought I could have.
Let go of the labels
My eating disorder behavior began in high school, when I started to cut all fat from my diet. (Although the behavior began in high school, the insecurity took root before that in my pre-teens). If a food had a gram of fat on the nutrition label I wouldn't eat it. That restriction eventually led to restricting calories, which lead to eliminating entire food groups from my diet (for a time I was a vegetarian). For nine years I maintained regimented rules regarding my food intake. It controlled my life: I wouldn't go out to eat with family or friends and if I did, I would be extremely uncomfortable because I couldn't control my food.
RELATED: How One Runner Beat An Eating Disorder
One of the major turning points for me in my recovery was slowly letting go of the structured guidelines I had erected surrounding food. Gradually, I was able to incorporate more and more foods into my diet, until I was finally able to eat all kinds of food without guilt. Now my approach to food is that there is no "good" or "bad," "clean" or "unclean" foods. Pizza, burgers, cookies, chips and french fries—I consider those all fuel. I don't feel guilty when I eat them and I certainly don't restrict them anymore. Obviously those aren't "optimal" fuels for my body and I don't eat them every day, but I don't feel like I have to earn them—they aren't "cheat" meals for me. They are simply meals. I spent nine years of my life exhausting myself following strict rules; to me, freedom from an eating disorder means freedom from rules surrounding food. Changing my view of food has also changed the way I feel about myself: there is no more guilt, no more regret, no more wishing I had done A, B and C instead of X, Y and Z. When we label foods as bad, good, clean or unclean we set ourselves up to fall under those same labels: we're "good" if we eat good food and "bad" if we eat bad food. Your worth is not tied to your behavior (especially not what you eat). Leave those labels behind and you'll find you view yourself in an entirely new light.
If you have specific questions about eating disorders, eating disorder recovery or helping a friend or loved one who is struggling with an eating disorder, please feel free to reach out via email to runfargirl@gmail.com or visit NEDA.com (National Eating Disorder Association) for more support.