How To Avoid "Runger" After A Long Run
You know—that feeling when you want to eat everything post-run? Here's how to make good decisions.
Heading out the door? Read this article on the new Outside+ app available now on iOS devices for members! Download the app.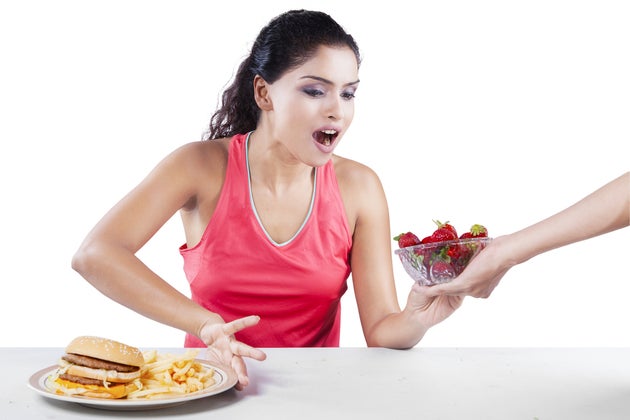 If you're training for a long distance race, you're no stranger to "runger"—that insatiable hunger you feel post-run. You just can't get enough food and find yourself rummaging around the fridge and cabinets trying to satisfy the hungry beast that seems to have inhabited your body. Often the "runger" that leads to constant snacking can cause unwanted weight gain during a marathon training cycle. But if you fuel your body right, you can avoid that hungry feeling and not worry about packing on pounds. Here are a few tips that have worked for me when it comes to avoiding runger.
15 min after a run. I've found that if I have something small within 15 minute of finishing my run, my hunger throughout the day is greatly reduced. For me this is a powdered recovery drink that I mix with water. But you can also make your own. Other great choices are chocolate milk or a glass of orange juice and a yogurt squeezer.
Eat a meal. Once you've had your recovery snack, take some time to stretch, foam roll and shower. Then an hour or so later eat a full meal. Make sure that your meal is a good balance of lean protein, healthy fats and complex carbohydrates. I love to refuel with two eggs and one or two slices of Ezekiel bread toast slathered in nut butter. You can easily mix up the source of protein, fat and carbohydrate, depending on your own preferences.
Hydrate. A lot of times we mistake thirst for hunger, and this can be especially true after a long run. Make sure you're ready to spend the day re-hydrating after your long run. Fill several water bottles the day before a long run and store them in the fridge. Stay ahead of the curve by drinking 10-12 ounces immediately after your run and then sip on an electrolyte replacement drink and water throughout the day.
Snack smart. There's nothing wrong with snacking the day of a long run. Your body is working to replace the energy it has expended. Focus on snacking smart though. Avoid protein or granola bars and snacks with added sugar. Instead opt for complex carbs, like a bowl of steel cut oats with a little salt, pepper and some grass fed butter or a slice of Ezekiel bread with mashed avocado. Or whip up a smoothie that has protein powder—a good fat source—and some frozen fruit and sip on that throughout the day when you feel hungry.