5 Ways To Mentally Recover After A Marathon
You trained hard and completed your 26.2 miles. Now what?
Heading out the door? Read this article on the new Outside+ app available now on iOS devices for members! Download the app.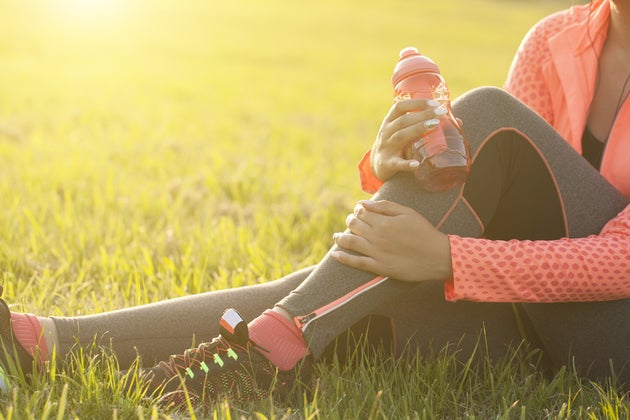 *Courtesy of Natalie from Natrunsfar
Well, you did it. After months and months of focused training, you placed yourself on that starting line and believed—believed you could do it, even when there were super tough miles to conquer. Miles where you didn't feel like yourself, a few of them endless.
Suddenly, the finish line is right before your eyes and you cross it in victory. Whether it was your very first marathon or your 30th, you accomplished something really amazing.
After the medal, the hydrating and celebration—you realize it is over. This big piece of your life that you poured so much into has come to an end. Yes, there will be other races, but this race is finished. All done.
Now what?
Allow yourself the much needed down time and a break from running.
It's important to allow your body, as well as your mind, to heal. You have put your mental and physical self through a lot: From months of training, to running 26.2 hard fought miles on race day.
Why not start the novel that has been laying patiently on your bedside table and put away the running books for a bit?
How about starting a project that you've been too busy to work on because you are always running. I finally sorted my son's Lego collection into color categories and we had a wonderful afternoon working on it together.
If your race didn't go as successfully as you wanted, you still need to give yourself praise and a big pat on the back.
Each race that we run is unique and special. If we don't praise ourselves for every effort, it makes it harder to move on and improve.
Put your watch away when you start running again.
At least for a while, just let yourself run free—there will be plenty of time later to think about paces again.
Run some shorter races for a while.
This is such a fun way to give your body a break from super long training runs. The wonderful thing is that you can still set goals for yourself, they just don't have to be at the marathon level.
Let your body and mind guide your heart.
If you stay true to yourself – before you know it, you be really ready to sign up for your next marathon.
Never forget that running a marathon is an incredible feat—YOU are amazing.
Read More:
Life Lessons Learned During A Marathon
Recovery Does Not Make You Weak