How Whoop Is Pushing Forward Women's Health Research
Women are vastly underrepresented in scientific research. This wearable company wants to change that.
Heading out the door? Read this article on the new Outside+ app available now on iOS devices for members! Download the app.
The gender gap in sports science is no secret. For decades, there's been a significant sex and gender bias in performance-based research: Women accounted for only 34 percent of the 12,511,386 participants involved in studies published in major publications between 2014 and 2020, according to a 2021 study published in Women in Sport and Physical Activity Journal. The result: Most takeaways based on sport and exercise science research might only be applicable to one sex—and it's not women.
An unlikely champion for female athletes has emerged in recent years, though. Whoop, a subscription-based wearable that prioritized physiological data quantifying recovery over standard metrics like steps and calories burned, has quietly been compiling massive data sets that can better inform women about their bodies and help them unlock their best performance.
"One of the things Whoop has been focused on since day one is not trying to build things generically," says Emily Capodilupo, the company's Senior Vice President of Data Science & Research. "When a wearable company takes the approach of 'this is what the average person does, so this is what we're going to coach you to do,' that tends to under-represent women. What we're doing is fitting models at the individual level—which means they perform better on women, who are not served by generic models."
As exercise physiologist and nutrition scientist Stacy Sims says, "Women are not small men." If science can't afford to study female athletes on a large scale, someone needs to start doing that.
RELATED: A New Book Illustrates The Understudied Physiology of Female Athletes
Gaming the Menstrual Cycle
From its onset, the menstrual cycle—which starts the day your period begins and lasts between 24 and 38 days—plays a major role in training. It's not just about whether you're pregnant or not, which is how it's mostly presented; it comes with a number of symptoms that can derail workouts, it affects your fueling needs, and it can be a major indicator of overall health.
Before launching the Menstrual Cycle Coaching feature in 2021, Whoop looked at almost 400,000 days of data across 14,000 menstrual cycles from nearly 5,000 women who menstruate. "We wanted to make sure that we were giving women as actionable feedback as we were giving men, and incorporating the menstrual cycle into that recommendation was critical," says Capodilupo. "If you ignored it, then it was going to be wrong half the month—and, obviously, that's unacceptable."
What Whoop found—which was published in the British Medical Journal in 2021—was that women's ability to recover changes throughout the natural menstrual cycle. Reproductive hormones are lower during the follicular phase, or the first half of your cycle, Capodilupo explains, which means you can access more energy and build more muscle mass; they rise during the luteal phase, AKA the second half of your cycle, making it harder to make gains.
Whoop quantified the amount of physical and mental stress you're putting on your body as a metric they call Strain, and the app's Strain Coach suggests an optimal amount for you to take on each day based on your recovery. "Once we understood [the menstrual cycle's influence on recovery], we were able to provide higher Strain recommendations during the follicular phase than the luteal phase and accelerate the rate at which menstruating people were able to reach their goals," says Capodilupo.
It's a version of cycle syncing, a concept that was coined in 2014 but has gained traction recently on TikTok and via fitness platforms like Nike and Tonal (both of those programs, by the way, were designed by Sims, who co-authored Whoop's 2021 study). It doesn't necessarily mean you need to change the way you train, but with more information in hand, you can make better decisions about what works best for you.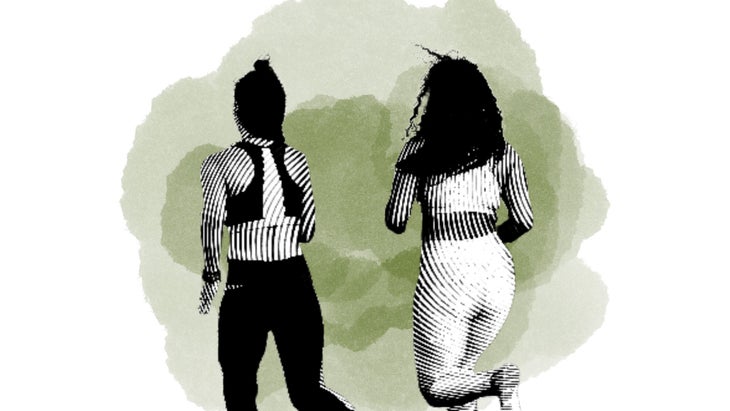 Predicting the Pregnancy Timeline
Because research in the women's health space has been historically underfunded, so much around the timing of labor and birth remains a guessing game. In 2022, Whoop evaluated the data behind 1,200 pregnancies to uncover biomarker trends that may be helpful in identifying full term and preterm births. (The study was actually originally published in BMC Pregnancy and Childbirth, but only included research on 18 full-term births.)
Whoop observed that maternal heart rate variability steadily declines throughout the course of pregnancy, and at seven weeks before birth, inverts and begins to rise—an inflection point that can potentially indicate the likely delivery date. Whoop researchers say it can help save lives, reduce medical costs, and provide more insight to expecting parents. "To do a study in the traditional academic way, at that scale, is just completely cost-prohibitive," says Capodilupo. "But to be able to retroactively analyze all of this data from a wearable is pretty straightforward. My team does it all the time. And I think there's a lot of exciting opportunities to answer questions that were previously just unanswerable."
In that same study—which was the first to track key biometric data using a wearable device throughout the participants' entire pregnancy—Whoop discovered a decrease in heart rate variability and an increase in resting heart rate after conception and before the first missed period, which could be helpful in detecting pregnancy for members who are trying to conceive.
"A lot of this research really came out of lots and lots of questions from our pregnant members," says Capodilupo, who, coincidentally, was about six weeks into this research project when she got pregnant herself. The findings led to the creation of the Pregnancy Coaching feature, which allows expectant members to input their projected due date from week five onwards to receive customized insights—from needing more rest to increasing hydration to exercise considerations—as part of their Weekly Performance Assessment.
Beyond pregnancy timelines, Whoop is working to debunk some of the myths around working out while pregnant. So much of the "science" revolves around just telling women to slow down, which—if you've followed the running careers of mothers like Aliphie Tuliamuk, Keira D'Amato, and Helen Obiri—rings false.
"People who exercise during pregnancy, it turns out actually have way better outcomes: They tend to have lower rates of gestational diabetes, they tend to have less back pain, they sleep better, they have better moods," Capodilupo said on a 2022 podcast about the gender gap. "So we thought for decades and decades and decades that we were erring on the side of caution and protecting women by telling them not to exercise, when in fact, we were actually giving them some of the most harmful advice we possibly could, because we were denying them one of the most harmless and helpful things you could possibly be doing for your pregnancy."
What Comes Next?
Following the success of their menstrual cycle and pregnancy research and features, Whoop's goal is to continue supporting reproductive health through all life stages, including the postpartum phase, perimenopause, and menopause.
"So much of culture has told us not to care; we just tell women 'yeah, you're going to slow down—sucks.' It's just this *shrug* moment," says Capodilupo. "I really think that we can do better for them."
To that end, the company established a Women's Performance Collective dedicated to pursuing research product development initiatives that specifically benefit women. The Collective includes familiar names like Olympic track and field athlete, two-time World Champion, and maternal health advocate Alysia Montaño; Olympic runner and women's health and mental health advocate Colleen Quigley; and renowned author and female physiology and nutrition expert Stacy Sims.
Whoop also partnered with VOICEINSPORT to provide women aged 13 to 23 provide young women with access to technology—as well as experts and mentors—that can help them optimize their performance and better understand their bodies. ""There is so much power in having conversations and elevating athlete stories around traditionally taboo subjects like menstruation and mental health," says Stef Strack, the founder and CEO of VOICEINSPORT. "It starts with education and access—collectively, we must change the narrative for girls everywhere and improve their experience in sport."
And that's really the kicker of it. Whether girls are just discovering sport or women are trying to figure out how to approach their training with the menstrual cycle, pregnancy, or menopause in mind, a scientific community that essentially shrugs its shoulders isn't cutting it anymore. Sex differences in sport do matter—and female athletes can't maximize their potential without a better understanding of their own physiology.