How Much Caffeine Is Too Much Caffeine?
We asked an expert.
Heading out the door? Read this article on the new Outside+ app available now on iOS devices for members! Download the app.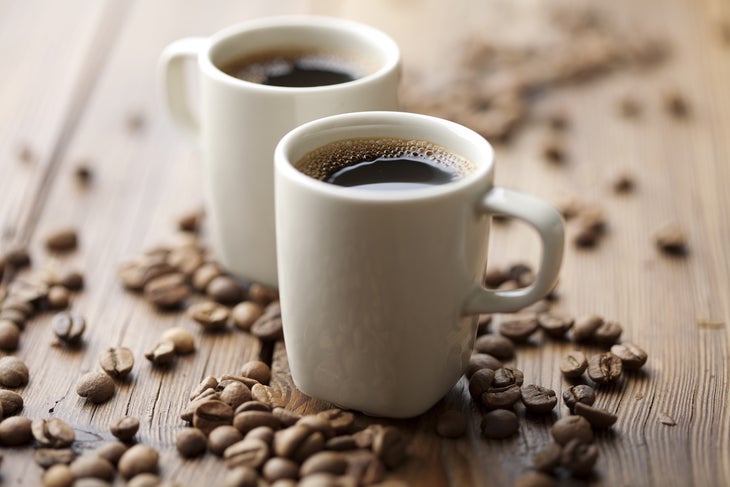 By now you have probably heard about the tragic death of 16-year-old South Carolina high school student David Allen Cripe, who overdosed on a legal substance—caffeine. Mountain Dew, a cafe latte from McDonald's and an energy drink, all consumed within a two-hour period, was the deadly cocktail that took the teenager's life. Cripe collapsed from what the Richland County Coroner Gary Watts called "a caffeine-induced cardiac event causing a probable arrhythmia," in a news conference last Monday.
The teen's father, Sean Cripe, spoke at a news conference asking only that others become more educated about the possible dangers of caffeine, so we asked Jamie Sheahan, MS, RD to help us better understand how much is too much.
"When I have clients come in for nutrition consultations," said Sheahan, who is the Nutrition Director at Edge Vermont, "I ask them about caffeinated beverages and if they drink coffee and they always respond as if it's something bad, like a guilty pleasure when in fact, it's a smart thing for athletes to consume to boost performance."
In our phone conversation Sheahan explained caffeine is an ergogenic aide to runners and is only negative when used to the extreme or when someone has an underlying heart condition either known or unknown.
The real danger is in mixing caffeine with other stimulants like in energy drinks. There is a recommended amount of caffeine an adult can presumably have but that is strictly caffeine and not sugar, Brazilian cocoa, taurine, ginseng or various other additives commonly used in energy drinks.
Sheahan stated that gels and sports beans or other types of packaged running fuel usually have only caffeine and/or sugar but, she pointed out that "it's always important to read the labels so you know exactly what and how much you're putting into your body."
So just how much caffeine is too much? "It's too broad to say since it's specific to each individual," according to Sheahan but she did note the recommendation limit is 400mg a day which is equivalent to four cups (actual cups, not a grande cup) of coffee per day.
"As an athlete it's a smart product to use in terms of performance," said Sheahan, whose current running streak is 13 marathon finishes in 12 months "and anywhere from 3 mg to 6 mg per kg of body weight is ideal." She also quickly added "anything above that dosage maxes out the benefit so don't start thinking more is better." In this case, more is just more and could be potentially dangerous.
Drink and run responsibly and, if you are feeling overly jittery and have a rapid heart beat after consuming caffeine or energy drinks, get to an emergency room immediately.