Staying Sane While Injured
It's not easy. Follow this advice, straight from a coach.
Heading out the door? Read this article on the new Outside+ app available now on iOS devices for members! Download the app.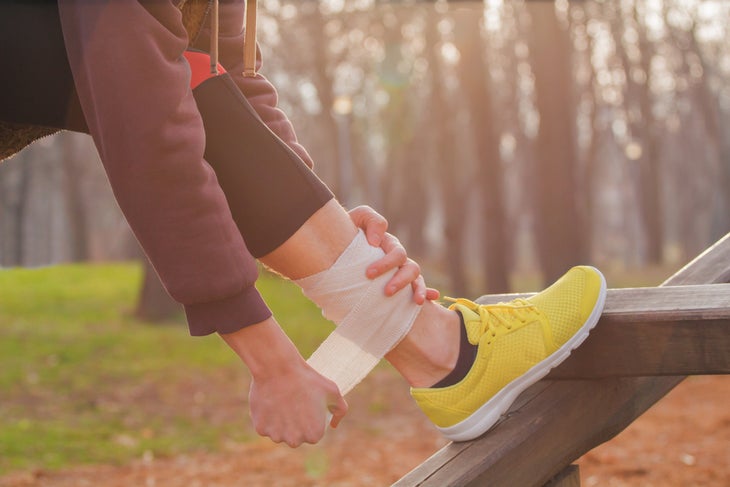 NCAA runner turned high school coach Hillary Kigar has an answer for all things training! 
Q: How do you stay sane as you go from preparing for a race, to getting injured and back again?
If you find that you are in a pattern of regularly getting injured after you train for a race, you might want to take a second look at your training. Make sure that you slowly increase your volume and intensity over time and don't do too much too soon. Include proper warm-up and cool-down routines as well as rest days to maintain a balance between stressing the body and recovering.
Training consistently is important to your overall development as a runner. While it is tempting to get excited and push yourself from race to race, be sure to take some downtime in between. Stay patient and relax, enjoy the process—a happy mind and body is a healthy mind and body.
Have a question for Coach Kigar? Email editorial@womensrunning.com or tweet @womensrunning with the hashtag #AsktheCoach.
More Advice From Coach Kigar
The Best Way To Prepare For Your Next Race
Read This Before Adding Two-A-Days To Your Schedule
Should You Sit Out A Race If You Are Sick?