Reduce Your Risk of Breast Cancer With Exercise
Did you know exercise can reduce the risk of developing breast cancer? Read the latest research here!
Heading out the door? Read this article on the new Outside+ app available now on iOS devices for members! Download the app.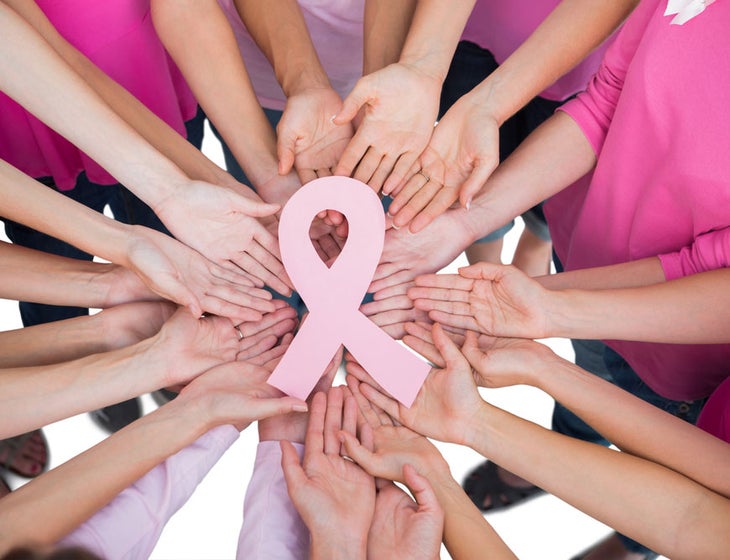 You probably already know that exercise is good for the mind, body and soul – but did you also know it can reduce the risk of developing breast cancer? Researchers from the Epidemiology Research Program at the American Cancer Society recently published a study linking physical activity to a lowered risk of developing breast cancer in postmenopausal women.
The study followed 73,600 women ages 50-73 over a 20-year period, tracking activity levels and preferred methods of exercise. While 4,760 of the women in the study developed breast cancer, results found that the women who participated in a moderate level of exercise (like walking) for at least seven hours per week had a 14% less risk for the diagnosis when compared to those who were active for less than three hours per week. Even better news – women who participated in vigorous, sweating-inducing activity (like running) were 25% less likely to develop breast cancer. Both results rang true regardless of weight and/or the use of hormone replacement therapy.
And these findings don't just apply to the veteran population – other recent studies have found that young women who exercise might have lower chances for developing breast cancer due to less body fat and altered ratios of estrogen metabolites.
Bottom line – whether you lace up your shoes and head out for a run or a walk, the most important thing is to get out and go!