How To Deal With The Dreaded Holiday Hangover
Use these hangover cures this holiday season, and never miss another morning run due to last night's festivities.
Heading out the door? Read this article on the new Outside+ app available now on iOS devices for members! Download the app.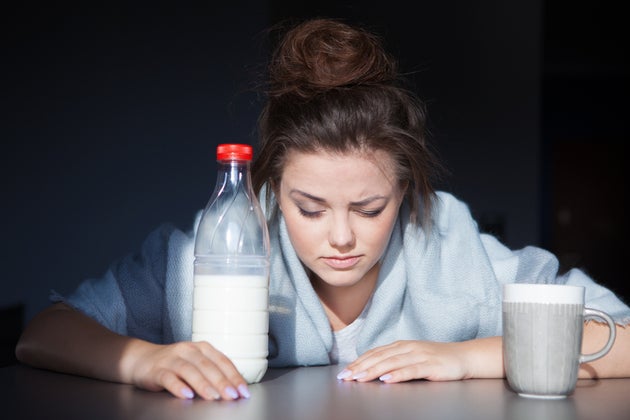 Let's face it; while holidays are a time to celebrate and spend quality time with family, they can still be stressful. Sometimes a sip—or a few glasses—of champagne are needed to survive the any holiday festivities. But one glass can easily lead to a few more, leaving you with the dreaded, unwanted holiday hangover—almost "forcing" you to skip that morning run. Yikes!
While a glass of water and a couple aspirins are the normal go-to, along with maybe a greasy egg sandwich, naturopathic physician Dr. Lise Alschuler suggests a few other hangover cures to get you through the holiday season.
"Alcohol-related hangover symptoms are caused by several factors, including dehydration, a lower immune response and others. In the body, alcohol is broken down in the liver where it creates a harmful chemical called acetaldehyde (which damages your body and ages your liver). To improve your body's ability to perform, [it needs to] detox the harmful chemicals associated with alcohol consumption—especially when it concerns your liver," says Dr. Alschuler.
Use these nutrient-rich hangover cures, which have been found to boost and support your body in its time of need. Bonus: All are also great practices to try in general.
Milk Thistle
Well known and used for centuries, Milk Thistle—or Silybum marianum—is a commonly used herbal remedy for gall bladder as well as ailments with the liver. For a hangover, since your liver does the work of processing all the harmful built up acetaldehyde (the toxic chemical that's the product of alcohol consumption), Milk Thistle acts as an antioxidant that helps to protect the liver.
Green Tea
Packed with antioxidants, green tea is the ideal fluid for helping with hangover-related symptoms.
Vitamin B
Taking vitamin B1, B2 and B6 increases our body's ability to process and use energy from food, which is needed after being depleted from a night of drinking.
Asian Pears
According to a government-funded study in Australia published in the Journal of Horticulture Innovation Australia, the Asian pear may be able relieve hangover-related symptoms. Participants said the pain associated with a hangover was reduced by 16 to 21 percent.
Glutathione
Produced in the body and critical for detoxification, glutathione acts as the liver's main detox agent. To boost your stores of glutathione, try taking a dietary supplement of Setria glutathione.
Prickly Pear Cactus
Tulane conducted a study of the Opuntia ficus indica (i.e. the prickly pear) where participants received extract of the fruit before drinking. As compared with the placebo, participants who received the extract experienced a less severe hangover.
Read More:
Would You Drink Healthy Alcohol?
You Can Lose Weight And Still Drink With This Recipe