5 Fresh Alternatives To Classic Fall Flavors
If you're starting to get sick of the same old fall flavors (pumpkin spice, anyone?), try one of these swaps to spice up your meals.
Heading out the door? Read this article on the new Outside+ app available now on iOS devices for members! Download the app.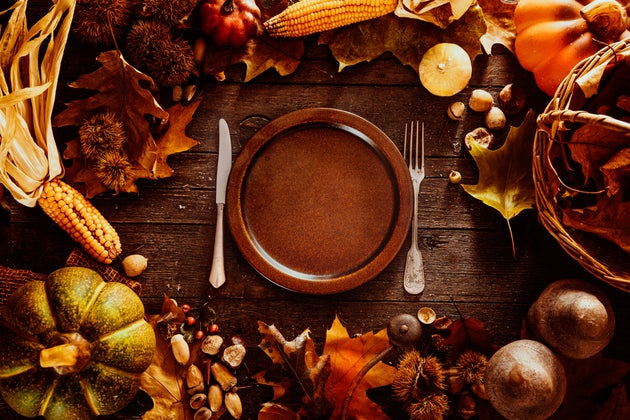 Ah, fall. We love this magical season for the comfortable temperatures, cozy sweaters, beautiful foliage and of course, the food. People go crazy for the classic fall flavors (hello, pumpkin spice everything), and for good reason—they are delicious. But if you're starting to get sick of the same old seasonings, try one of these swaps to spice up your meals:
If you like pumpkin…try sweet potato.
While pumpkin might be one of the most ubiquitous flavors this time of year, it can get a little stale. Instead, try sweet potatoes to change up any meal. They're delicious in hash with fried eggs for breakfast, great in soups for lunch, and don't forget the classics like sweet potato casserole or baked fries as perfect sides for dinner.
If you like cinnamon…try ginger.
There is arguably no spice more associated with the cold-weather months than cinnamon. The flavor instantly warms up both sweet and savory dishes and just feels like the holiday season. But there are many other flavors that can deliver a similar zest; ginger, in particular, packs a spicy heat to it that heightens any dish it's added to. Try fresh ginger in stir fries, in marinades for meat, or grated into green tea, and add a pinch of ground ginger to any of your favorite fall desserts for an extra depth of flavor.
If you like rosemary…try sage.
This time of year, so many comfort dishes feature the woodsy taste of rosemary. To change the flavor profile of your meal without sacrificing that hearty essence, try sprinkling sage into your food. The herb pairs beautifully with veggies like squash, mushrooms, and carrots, compliments white beans, chicken and pork, adds an earthy edge to decadent butter or cream sauces on pasta, and adds a wonderful savory flavor to snacks like roasted chickpeas.
If you like cranberry…try pomegranate.
For a spin on the classically tart berry, reach for pomegranate. The sweet and tangy seeds are the perfect crunchy topping for oatmeal, salad, and soup and they pump up the texture of side dishes like rice or couscous. Pomegranate juice is also delicious on its own or added to smoothies; for a savory twist, reduce the juice to make a glaze or sauce for turkey or chicken.
If you like apples….try pear.
If you look forward to apple season but can only eat so many slices of pie, try swapping apples for pears. They're delicious in all kinds of desserts, from decadent crisps and crumbles to healthier treats like baked or poached pears. They also work well as a fruity addition to savory salads, grilled sandwiches and cheese plates.