Beat 6 Common Excuses For Not Running
Not a morning person? Too stressed out? It's time we overcome these common excuses and learn how to get out there and run.
Heading out the door? Read this article on the new Outside+ app available now on iOS devices for members! Download the app.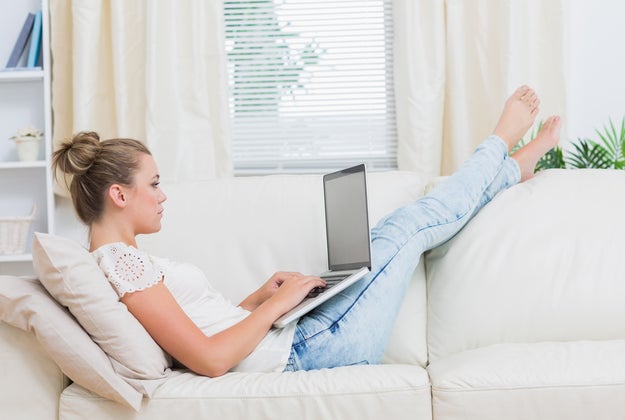 *Courtesy of Competitor.com
More than 500 runners currently have a streak of not missing a run (at least one mile) for a year. The leader is Jon Sutherland of West Hills, Calif., who has run every day since May 26, 1969—more than 47 years. The rest of us need to take a day off now and then.
However, when you start missing scheduled runs for reasons that you don't truly believe are valid, that's called making excuses. We are here to help you fix that problem. Let's address six of the most commonly cited rationales for flaking and examine how you can get those workouts done.
Excuse 1: Not a Morning Person
When life gets in the way of running, mornings are often the most reliable time to schedule a workout. Try setting an alarm—not just for a wakeup call but also one in the evening, an hour or so before you want to sleep. Take that time to prepare your morning running gear and wind down. Try to avoid all screens for 60 minutes before bedtime to help calm your brain. And remember that nobody likes the first five minutes of an early morning, but it's worth it after that.
Excuse 2: The Weather is Awful
This is one situation where throwing some money at the problem can really help. Quality outerwear, like a running jacket that's both waterproof and breathable, let's you handle surprisingly cold, wet and miserable conditions. Once you get going it's usually not as bad as you feared, and you get to feel like a hero for braving the elements. Be sure to post your run on social media so everyone can see how tough you are.
Excuse 3: Too Stressed Out
Your boyfriend is a jerk. Your kids don't listen. The boss seems to have gone certifiably insane. We get it—there's a lot more to life than running and other stress points can diminish your willpower. In these situations, try thinking of running as some much-needed "you time." A 15-minute jog might not make you a world champion, but it is going to be 15 minutes where the boyfriend/kids/boss can't say anything annoying.
Excuse 4: I Suck, So Why Even Try?
Ask yourself this, Mr. or Mrs. Perfectionist: Does anyone other than you care about how fast or slow of a runner you are? Chances are that most of the people who know and like you think you're awesome for reasons that have nothing to do with your 10K PR. It's just you that suspects you're a failure for shuffling through the last few miles of your most recent race or run, so take some pressure off and just go for a run. (Tip: Don't bring a watch!)
Excuse 5: Burned Out on Running
We get it. Running is a demanding activity and the mental fatigue of pushing through discomfort is sometimes as challenging as the physical pain. But are you really doing everything you can to keep your runs fun and inspiring? Have you sought out new places to run, or do you grind out the same two or three loops in your neighborhood every week? When is the last time you ran with a group, or even a partner? Before you declare yourself burned out make sure you're trying the things that can make running new again.
Excuse 6: Running Hurts
Yes. Yes it does. Running is a high-impact sport that requires you to exert terrible forces on your muscles and joints with every step. If you think you really are injured, or about to get injured, it's a very good idea to skip at least a workout or two. Knowing when to back off is an essential skill for any runner. But remember, it's the challenge and physically demanding nature of the sport that drew you to it in the first place. Everybody hurts. Everybody cries. But hold on, hold on. (R.E.M. lyrics to live by.)
<a href=&quot;https://adclick.g.doubleclick.net/pcs/click?xai=AKAOjstefClbvYXR0GVHVjzJS5PPrquECFzKtLGatICEIzLPk4P5AQbbJgew0OgZBOU4zqboVrLxJJr5T5Gz_N5CntwjAKre8E7AQ6lej6ULbUMfAsTD4cfGtGpePrYmXi2LfI2lrQKbHpqqcHIYa8VT6syD9rMpVjY0eVaKpSVKcipokqBSRI3k4bGqAMVxQ9Nltdq72o9Co7EqrXChtmc3HRlpwTruwM0lT1bLnewp5PI1DUW_ECBS9OEwJso&amp;sig=Cg0ArKJSzLKPWVkIHwwfEAE&amp;urlfix=1&amp;adurl=http://bs.serving-sys.com/BurstingPipe/adServer.bs?cn=brd&amp;FlightID=18245364&amp;Page=&amp;PluID=0&amp;Pos=1475522069&quot; target=&quot;_blank&quot;><img src=&quot;http://bs.serving-sys.com/BurstingPipe/adServer.bs?cn=bsr&amp;FlightID=18245364&amp;Page=&amp;PluID=0&amp;Pos=1475522069&quot; border=0 width=728 height=90></a>
<a href=&quot;https://adclick.g.doubleclick.net/pcs/click?xai=AKAOjstefClbvYXR0GVHVjzJS5PPrquECFzKtLGatICEIzLPk4P5AQbbJgew0OgZBOU4zqboVrLxJJr5T5Gz_N5CntwjAKre8E7AQ6lej6ULbUMfAsTD4cfGtGpePrYmXi2LfI2lrQKbHpqqcHIYa8VT6syD9rMpVjY0eVaKpSVKcipokqBSRI3k4bGqAMVxQ9Nltdq72o9Co7EqrXChtmc3HRlpwTruwM0lT1bLnewp5PI1DUW_ECBS9OEwJso&amp;sig=Cg0ArKJSzLKPWVkIHwwfEAE&amp;urlfix=1&amp;adurl=http://bs.serving-sys.com/BurstingPipe/adServer.bs?cn=brd&amp;FlightID=18245364&amp;Page=&amp;PluID=0&amp;Pos=1475522069&quot; target=&quot;_blank&quot;><img src=&quot;http://bs.serving-sys.com/BurstingPipe/adServer.bs?cn=bsr&amp;FlightID=18245364&amp;Page=&amp;PluID=0&amp;Pos=1475522069&quot; border=0 width=728 height=90></a>
<a href=&quot;https://adclick.g.doubleclick.net/pcs/click?xai=AKAOjstefClbvYXR0GVHVjzJS5PPrquECFzKtLGatICEIzLPk4P5AQbbJgew0OgZBOU4zqboVrLxJJr5T5Gz_N5CntwjAKre8E7AQ6lej6ULbUMfAsTD4cfGtGpePrYmXi2LfI2lrQKbHpqqcHIYa8VT6syD9rMpVjY0eVaKpSVKcipokqBSRI3k4bGqAMVxQ9Nltdq72o9Co7EqrXChtmc3HRlpwTruwM0lT1bLnewp5PI1DUW_ECBS9OEwJso&amp;sig=Cg0ArKJSzLKPWVkIHwwfEAE&amp;urlfix=1&amp;adurl=http://bs.serving-sys.com/BurstingPipe/adServer.bs?cn=brd&amp;FlightID=18245364&amp;Page=&amp;PluID=0&amp;Pos=1475522069&quot; target=&quot;_blank&quot;><img src=&quot;http://bs.serving-sys.com/BurstingPipe/adServer.bs?cn=bsr&amp;FlightID=18245364&amp;Page=&amp;PluID=0&amp;Pos=1475522069&quot; border=0 width=728 height=90></a>