5 Signs You're Obsessed with Running
Is your training and racing schedule becoming an unhealthy obsession? Here are five ways to tell.
Heading out the door? Read this article on the new Outside+ app available now on iOS devices for members! Download the app.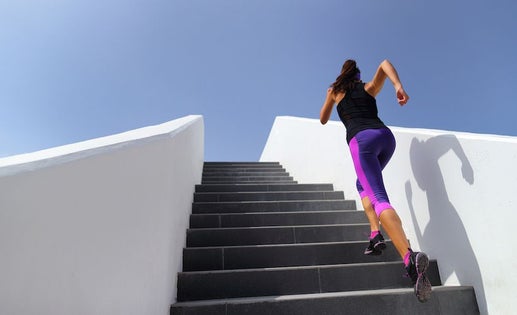 It happens. Runners chase numbers, paces, distances and goals, then suddenly they're skipping important work or personal obligations with a singular focus. A lot of what makes runners who they are is determination, focus and a relentless consistency to get outside and train day after day. However, there is a very solid line between dedication and obsession.
Here's how to tell the difference:
Running Is All Results-Focused
When the only thing that matters in your training are the numbers or the outcome, you may want to reconsider why you're running in the first place. Think back to a time when your only concern was getting outside to run at all, or running a little further or easier than last time instead of focusing on your mileage, pace or placement in a race.
Sepideh Saremi, a licensed psychotherapist and founder of Run Walk Talk therapy in Redondo Beach, Calif., knows a thing or two about the marriage of running and mental health. "I always like to say that running belongs to me–I don't belong to running," Saremi said. "It's up to me to decide how running fits into my life, and I have the right to pay attention to other things and to make running a smaller or bigger part of my life depending on what I need and want. Running doesn't come first–my life does, and running is something that enhances and adds joy to my life."
Running Attitude
The difference between a healthy habit and obsession is in your attitude. If you fail to reach a race goal, are you overly upset and vow to quit running altogether, or are you just disappointed but can still see the good that came from the results? Can you shake off a bad training run or does it haunt you for days or weeks at a time?
"I encourage anyone with a behavior that is taking over their life to take a breath and think about how that activity is a reflection of their values," Saremi said. "Is running helping or hurting your relationship to your body? Is it causing you to feel closer to or more distant from important people in your life? Is it a source of pleasure or anxiety?"
Saremi offered this advice: "If you don't like the answers to these questions, it may be helpful to you to reevaluate what running is doing for you. It doesn't mean you have to stop, but it may be helpful to get some professional help so you can get the most out of your running and your life again."
Running Priority
Do you consistently avoid Friday night happy hour outings because you have to run on Saturday morning? Are all your friends runners? Does your training schedule prohibit you from activities or events you enjoy? When emotional connections are passed up for extra hours of training and if you find yourself continually run through pain and injury (even if you're chronically tired), it's time to reevaluate your training regimen and motivation.
Saremi identified a certain type of person who may be especially susceptible to running obsession. "People who become addicted to running typically feel extremely anxious, depressed or distressed if they can't run due to illness, schedule or other factors," she explained. Although many runners may be able to relate to those feelings, ask yourself how strong they are and if you choose to drop out of other meaningful activities in order to run.
People obsessed with running "can get fixated and rigid about running a certain amount of miles, disregarding body cues that may indicate they need to do something different in their training," Saremi said. "When they do get injured, they may ignore medical advice and start running too soon or too much."
Negative Self-Talk
Your self-worth can easily become wrapped up in racing times, training mileage and other measurements you deem markers of running success. Think about what you tell yourself when you fail to meet basic, self-set goals on a daily, weekly or monthly basis. Are you kind to yourself when you have an off week or do you berate yourself and feel unsettled until you jump back into training?
Social media does us no favors with the comparison game, but remember that everyone is in a different stage of running and most social media threads are highlight reels. Seek out runners who post honestly about career highs and lows equally and share the good with the bad. We are all human and failure can bring about the biggest changes and learning experiences.
"I love seeing runners post very real updates about their training," Saremi said. "[Including the] ways in which they are adapting and responding to what their bodies are telling them: changing their speed and miles based on how they feel, not how they think they should be running."
We could all use more of that!
No Rest For The Weary
Any elite runner will attest to how seriously they take rest days. Rest is a major component to running well and for a lifetime. Someone with an unhealthy running obsession will make every excuse to skip rest days, no matter how they are feeling mentally and physically.
Action Steps
If you feel like this article is describing you and your running habits, try tracking your mileage and slowly decreasing the amount of time you spend running. Ask someone close to you to hold you accountable for the cutback. If you cannot manage bringing your mileage down for even a short period of time, you may want to seek professional help.
If you're seeing this behavior in someone you know, Saremi offered the following advice: "Resist the urge to judge and just express your love and concern, letting them know that you care about them and want to support their health and well-being. If they're ready to talk, you can lend an ear and suggest they connect with a professional that can help them feel in control again."
Related:
How Many Days Per Week Do You Really Have To Run?
4 Reasons You Need To Take A Break From Running