4 Ways You Never Knew Fitness Wearables Helped Your Run
But have you considered that little gadget also helps you prevent injury?
Heading out the door? Read this article on the new Outside+ app available now on iOS devices for members! Download the app.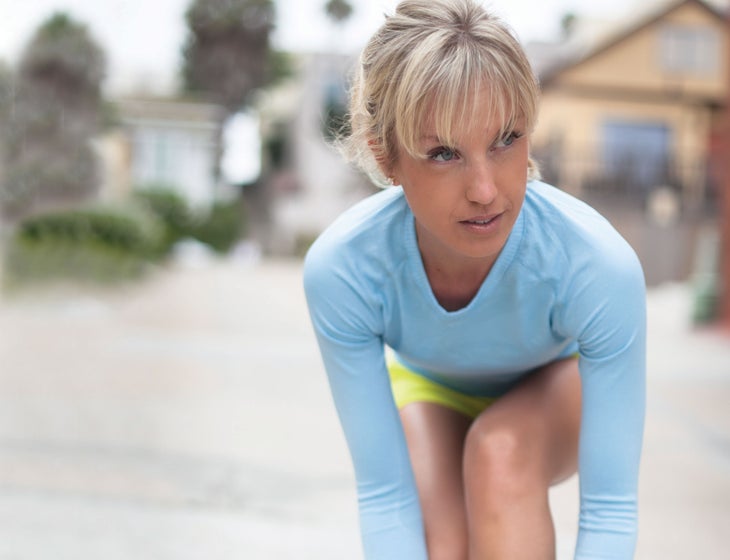 Published with permission from Kinematix
Runners are a smart and motivated category of people. They are committed to their sport as a way to keep healthy, enjoy physical activity, avoid injuries (from the sport and in general), and if they are competitive, to improve their running times. Wearable technology has promised to help with some of these areas, but smarter wearables are coming to help close gaps that a research study discovered.
What if a smart wearable could enhance your running knowledge, assess your overall health, and help you achieve fitness goals?
With a rapidly growing market for wearable devices, researchers at the University of Texas Medical Branch at Galveston decided it was time to analyze devices that monitor or track, such as those made by Fitbit, Jawbone or Nike, to compare how each one helped to motivate the user. They did not want to simply track time, but to see if a wearable could change physical activity.
After analyzing 13 devices, they found a whole range of positive results in their study, but some very important areas were lacking:
"Several tactics associated with successfully increasing physical activity were uncommon in or absent from the monitor systems, including action planning, instruction on how to do the behavior, commitment, and problem solving."
Let's look at four ways that smarter wearables can help improve our running.
Related: Best Fitness Apps And Trackers For Beginners
Smart Wearables Improve Your Training Time
If you don't have a coach, smart wearables should be able to provide a personalized running plan based on your profile and your run data. In essence, your running plan becomes your time management tool to help you control and get higher value from what is scarce for most of us: Time to train.
If you are training for a half marathon, you might engage with a coach to improve your performance. However, let's say you can only meet with the coach two times per month. By collecting smart wearable data, you can share information your coach can use to track your progress and give you more value in your coaching sessions.
More Complete Training Knowledge At Your Fingertips
The UT Study researchers alluded to a device that would do more than provide a simple, one-size-fits-all exercise plan. In order to maintain or improve physical activity, any person performing an exercise might need instruction on how to do a particular exercise behavior, sometimes a preventive stretch, for example, in order to optimize their workouts (training smarter, not harder).
Wearables can track our pace, our stride rate, stride length, run times, distance, and speed, but without more details on our form, we may be wasting time in our daily and weekly training runs. Today's wearables do not monitor the most crucial part of the body used for our run: Our feet.
Related: Biggest Mistake People Make When It Comes To Fitness Trackers
Problem Solving Is Important In Goal Setting

Problem solving can help us do two things quickly: Avoid injury, which we look at below, and improving our overall running experience.
There are many studies that have demonstrated that runners who experience excessive heel striking are more likely to develop Patellofemoral Pain Syndrome (PFPS), also known as "Runner's Knee," and that heel-strikers experience greater impact shock than midfoot strikers."
Using the heel strike example, what changes would help a runner stop or avoid excessive heel strike and prevent PFPS. Smart wearables can track your running form, for example, in the following ways:
How much is your foot in actual ground-contact time?
Specifically, how long is your heel in contact with the ground?
Does your foot strike heel first?
Numbers of steps per minute
Symmetry—are both feet behaving similarly when on the ground? If they are not behaving the same, then knowledge of that asymmetry helps us fix problems.
Commitment Means Motivation To Stay Healthy

Armed with new training knowledge from smart data, we decrease the risk of injury. Further, by using smart wearable data to get personalized training tips, we can expect a greater motivation to continue physical activity. The added bonus is we can run with better consistency and use our time optimally.