Wearing A Fitness Tracker Might Impede Weight Loss Goals
A new study revealed a surprising fact about how wearing a fitness tracker can impact our habits and lifestyle—not always in a healthy way.
Heading out the door? Read this article on the new Outside+ app available now on iOS devices for members! Download the app.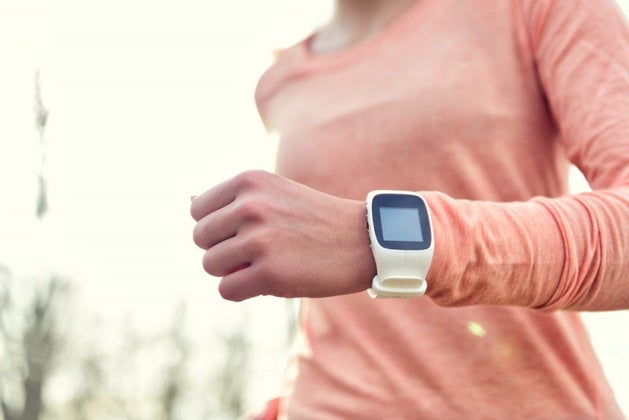 *Courtesy of Competitor.com
Recently reported in the New York Times, a study published by the Journal of American Medicine (JAMA) suggests that fitness tracker devices may impede weight loss goals. The study abstract includes the following finding:
"In this randomized trial that included 470 young adults, weight loss was significantly less (by 2.4 kg) in response to a behavioral intervention when a wearable device that monitored and provided feedback on physical activity was included within the intervention."
Researchers expressed surprise at their findings, claiming they expected that the tracker devices would be an aid, not an impediment, to weight loss goals during the two-year study period.
One component of the surprising result could be related to a dynamic that some runners have encountered during training, particularly when following demanding workout schedules like marathon programs. The so-called "train gain" effect occurs when the strain of workouts leads to overeating, rewarding yourself with food or stress-induced changes to metabolism. It's possible that the  subjects who wore the fitness trackers were more aware of the intensity of their efforts, and therefore more likely to eat too much.