10 Products To Make Your Summer Travel More Comfortable
These cute and clever travel accessories can make your travel so much more comfortable and enjoyable.
Heading out the door? Read this article on the new Outside+ app available now on iOS devices for members! Download the app.
S'well Traveler Bottle, $35 For 16 Oz.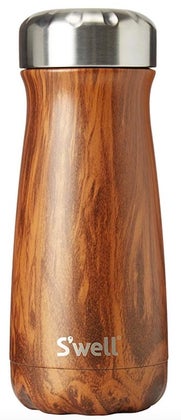 There's absolutely no reason to pay $8 for a bottle of Dasani at the airport, but there's no reason to skimp on hydration either. Take an empty S'well Traveler bottle through your TSA checkpoint, then fill it up before boarding—the double-walled and vacuum-sealed bottle will keep your H2O cold up to 24 hours (or hot drinks warm for up to 12 hours). Plus, the unique ergonomic shape makes it easy to grab on the go.
TravelMate Memory Foam Neck Pillow, $28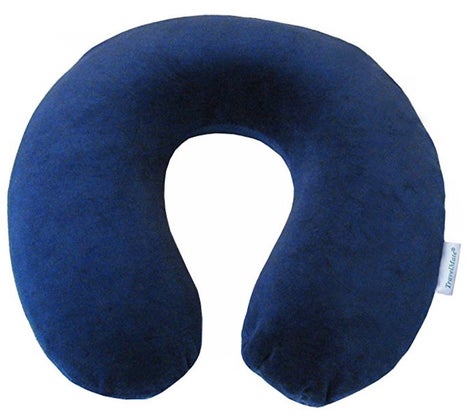 If you have the luxury of traveling sans kids, getting a good nap on the plane can help immensely with your jetlag recovery and feeling in top form for your runs at your destination. To help you sleep more deeply, try the TravelMate Memory Foam Neck Pillow, which is made of high-quality and moldable memory foam and has a removable insert that allows you to adjust the thickness of the pillow based on your sitting position—it keeps your head from being pushed forward!
Redd Superfood Energy Bars, $10.47 For Box Of 12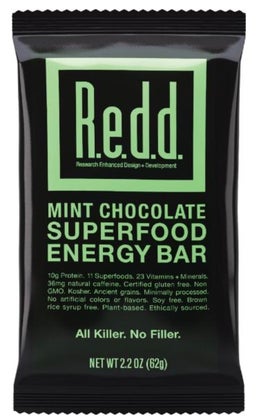 Healthy eats on the road aren't always easy to find. To cope, stash a few Redd Superfood Energy Bars in your bag. These delicious, gluten-free and vegan bars blend 11 superfoods into decadent flavors (salted caramel!) to hold you over until your next meal. It's way better than a gas-station donut.
Waze, Free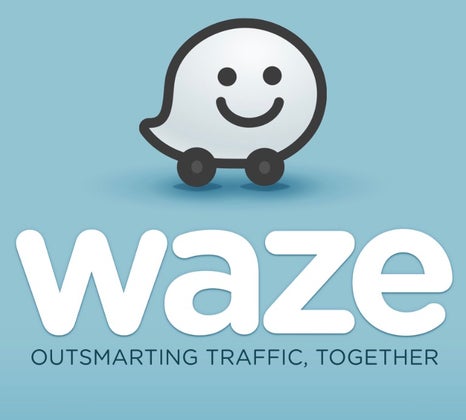 Nothing ruins a road trip faster than fighting over directions. No matter how well you (or, ahem, your travel companion) think you know the road, it never hurts to have a little help. Waze, the world's largest community-based travel app, provides turn-by-turn navigation and real-time updates on traffic jams, construction and accidents on your route so you can adjust accordingly. But what we really love is the "Send ETA" feature, which sends updates to your friends at your destination so you don't have to text and drive.
Adidas Beyonder Sunglasses, $119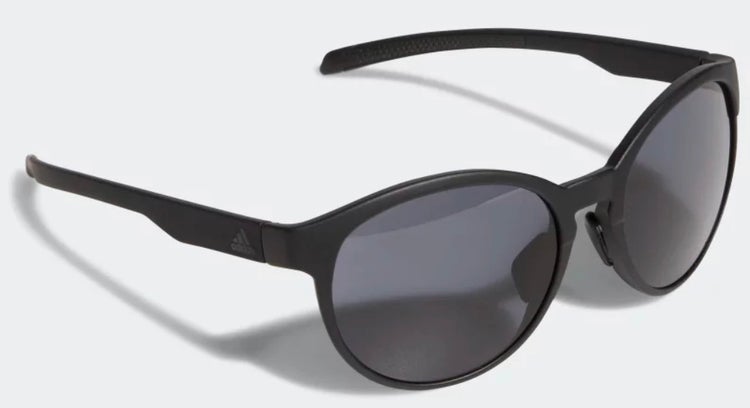 The Adidas Beyonder Sunglasses are functional for training and look snappy for casual wear. Featuring scratch-resistant lenses held by light blue, prescription-ready frames, these sunglasses are versatile for travel, protected as much from bumping against the car keys in your bag as they are from slipping down your nose when running gets sweaty.
Neutrogena Makeup Remover Cleansing Towelettes, $7.99 For 25-Count Pack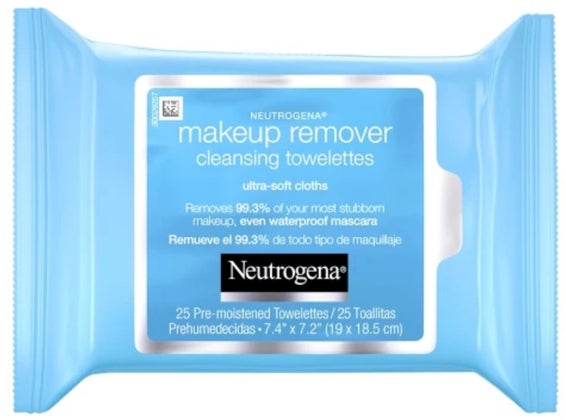 When you're road-tripping up the coast or across the state, everything somehow always feels greasy—your hands, your face, your phone…gross. The odor-free Neutrogena Makeup Remover Cleansing Towelettes help to wipe away the grease, sweat, dirt and makeup that collect on your skin during days of intense travel, giving you one less thing to worry about when you're on the go.
Ohderii Portable Travel Footrest, $10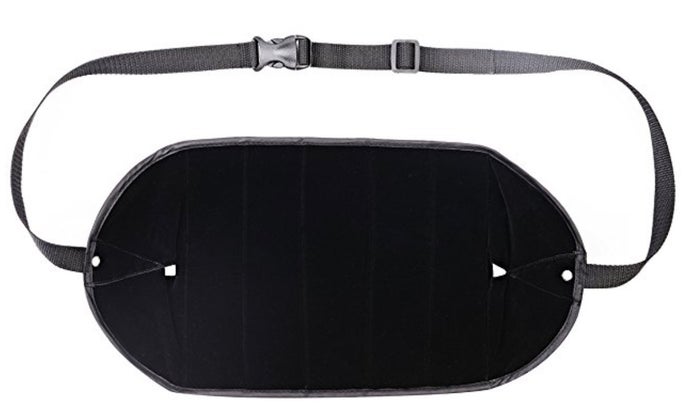 If you have a hard time finding a comfortable position on the plane, the Ohderii Portable Travel Footrest can ease some of that pain—especially if you have shorter legs. The compact foot hammock just hangs on the arms of the tray table and gives you an easy place to rest your feet. (It'll also keep you from showing up on the @passengershaming Instagram feed by putting your feet in awkward places on the plane.)
Alio Scented Pouch, $15 For Two-Pack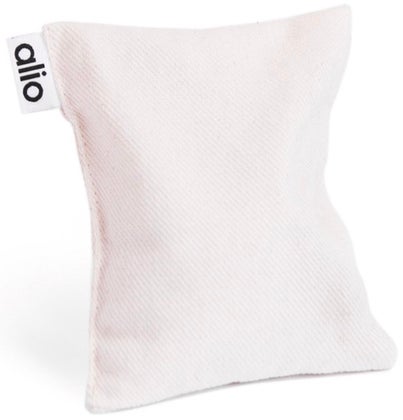 Whether we're traveling abroad or to the gym, there seems to be one universal truth: Our shoes stink, and our clothes sometimes do, too. This is where products like the Alio Scented Pouch come in. With six refreshing scents like Soft Blanket and Sweet Citrus to choose from in a size that fits as easily inside a running shoe as it does in a travel bag, the pouches aren't a perfect substitute for actually washing gear, but they sure can help mask the smell until your next laundry load.
Crazy Compression Socks, $30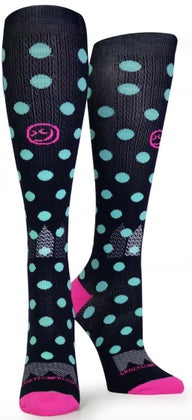 They're not just for long run recovery: Research shows wearing compression socks during long-haul flights reduces the risk of blood clots in the legs. But honestly? We'd wear these funky Crazy Compression socks just because they're awesome.
Vooray Burner Sport, $70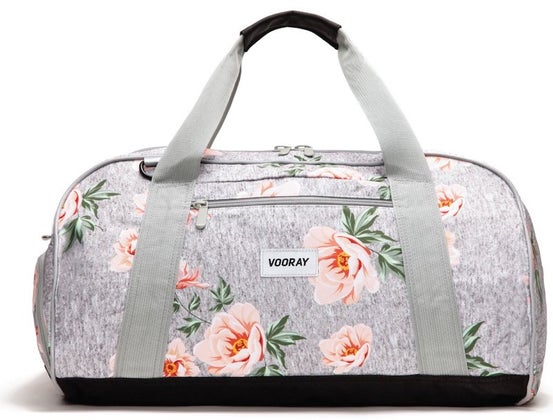 The arduous process of packing (and unpacking) is made so much cheerier when you have a cute bag, like the Vooray Burner Sport. Made from a durable polyester material and featuring a ventilated shoe pocket and a nylon laundry bag, you'll be set for a weekend of racing fun.
Related:
The Rising Trend Of Solo Active Travel
7 Summer Destinations For Any Kind Of Fancy