The Harlem One-Miler Race Is One To Check Out
Alison Désir is gearing up for the third annual Harlem One-Miler, taking place this Sunday, June 18.
Heading out the door? Read this article on the new Outside+ app available now on iOS devices for members! Download the app.

The Harlem One-Miler Returns on June 18
On Sunday, June 18, I'm proud to host the 3rd Annual Harlem One-Miler, a 1-mile race benefiting Harlem United designed for runners of all ages and abilities. Harlem United's mission is to provide 100 percent access to quality HIV and AIDS care for all clients regardless of race, socio-economic status or sexual orientation; ensure that clients remain connected to treatment and obtain the best possible health outcomes; provide quality HIV prevention, housing and care services in a safe and nurturing environment; unite Harlem's diverse communities and address the needs of all people living with and threatened by HIV and AIDS; and empower clients physically, emotionally, socially and spiritually.
Related: 5 Reasons Running is the Best Way to See a New City
The race is a collaboration between Harlem Run and Harlem United. It began in 2015 when, six weeks before the event date, we were offered the opportunity to use the morning half of a permit around Marcus Garvey Park. Looking back, it's hard to believe we were able to pull it off. At the time, Harlem Run was only a little more than one year old. None of us at Harlem Run had any experience hosting anything like the one-miler before. That first year, 150 people showed up to run. We were blown away. The experience remains a lesson to me about what can be achieved under pressure with the right attitude!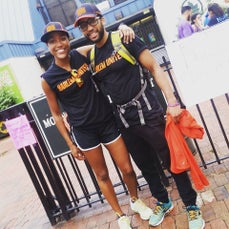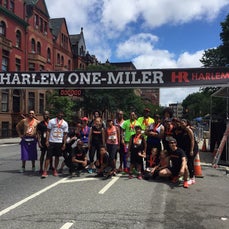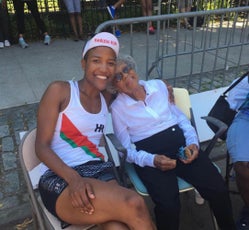 During the event's second year, with some experience under our belt and a year of incredible growth for the Harlem Run movement, we hosted more than 500 participants with some very special guests. Our participants ranged in age from just a few months old to 70 years and older. Participants' mile times ranged from 4:28.19 to 32:22.00. We had running clubs, running crews, student groups and individuals that were able to participate, thanks largely to the event's "Sponsor a Runner" option. Despite it being a difficult day for me, as it was just a few months after my father's death, I found myself able to be present in the moment and enjoy the warmth and positivity that the community offered.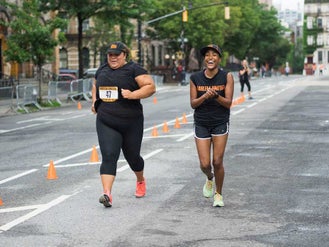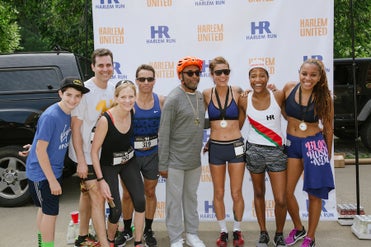 This year, we anticipate a bigger field with more notable guests, including my good friend and founder of Project Start, Candice Huffine. The Harlem One-Miler remains one of my favorite days of the year. The only thing that would be better than hosting the event would be participating myself!
If you're interested in joining us, registration is still open! Visit Harlem1Miler.com to register—or, if you're unable to run yourself, be sure to gift the opportunity to a Harlem United client or child by sponsoring a runner.
Related:
Why Running a 1-Mile Race Should Be On Your Bucket List