Why I Want To Run On My Favorite Holiday Of The Year
One runner makes an argument in favor of running–instead of resting–on her favorite holiday of the year.
Heading out the door? Read this article on the new Outside+ app available now on iOS devices for members! Download the app.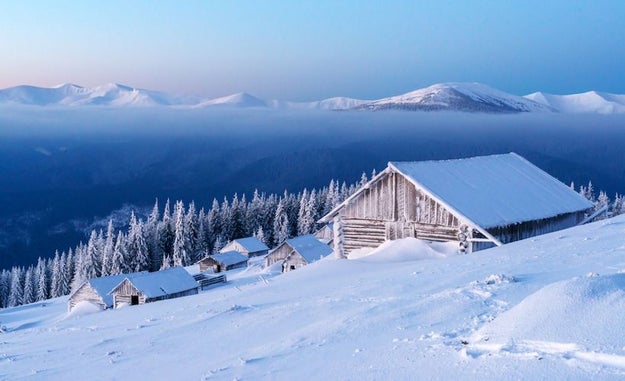 Making The Case For Holiday Running
Whether it's Christmas Day or Independence Day, the holidays are always busy. There are people to see, parties to attend and schedules to coordinate. Amid all the craziness, how does a runner carve out time to log those miles?
The unfortunate truth is, many don't. The general consensus is that the most important things during any holiday are rest, reflection and time with family. And you know what? There's nothing wrong with that.
I'm not the Grinch, and I'm certainly not going to tell you to pass up Christmas caroling in favor of a 5-mile tempo run. In truth, running doesn't need to compete with your holiday festivities. It can even become part of them.
I haven't always felt this way. In fact, for many years of my running career, the practice itself wasn't all too enjoyable. The thought of running on Christmas Day was a punishment I couldn't bear. (I routinely scheduled my rest day to coincide with Christmas.) But when I started to enjoy running again, I began to desire an easy run on Christmas morning as part of the festivities. Since I enjoyed running so much, why not do it on my favorite day? It might become a special memory.
Last year, I tested this theory. I scheduled Christmas as my rest day but left the door open to resting on December 26, instead. Once all the presents were opened and copious amounts of hot chocolate were consumed, I asked myself: Did I want to go for a run? The answer surprised me.
My brother and I piled on layers of clothing and headed out into the snow. We started easy, nothing too strenuous or taxing. We wound our way through the silent town, waving to neighbors and spreading good cheer–well, that was more on my part than my 19-year-old brother.
Forty minutes later, we returned to the house wearing goofy grins and snow-dusted shoes. I realized how much fun the run was. There was no pressure, no stress; just the joy of running on an incredibly joyful day.
When running is a passion, the fun only increases if you find time to enjoy it on special days.
My word of advice is this: If running on Christmas will add to your stress or detract from your holiday celebrations, don't do it. But if you can sneak away—with or without running buddies—to stretch your legs for a few miles, give it a try. If anything, you'll be more at peace to handle any crazy Christmas drama, and you might just create a treasured Christmas memory, as well.
Related:
Add Some Holiday Flavor To Your Workouts This Season
3 Of The Best Reasons To Run During The Holiday Season