What Athletes Are Saying About The Olympics And Zika Fears
Athletes are speaking out on the concerns over exposure to Zika at the Rio Olympics.
Heading out the door? Read this article on the new Outside+ app available now on iOS devices for members! Download the app.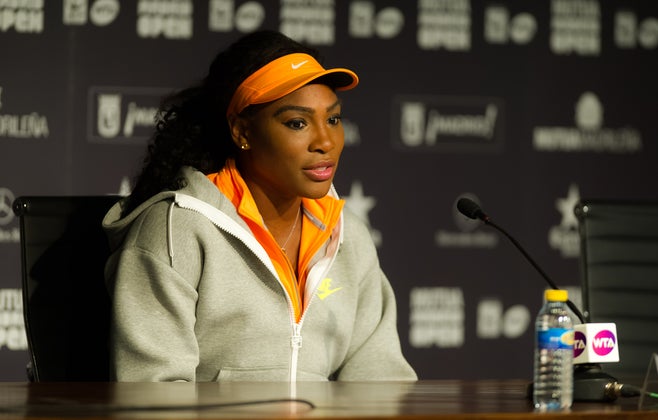 Zika may be claiming lives but fear of the virus is claiming opportunities. The number of athletes opting out of the 2016 Rio Olympics is on the rise and Zika is one of the leading causes.
"Everyone keeps dropping off, one by one," says Olympic swimmer Michael Phelps. "Nobody wants to go."
Just recently Jason Day and other pro-golfers have decided not to compete in Rio for fear of catching the virus.
"The sole reason for my decision is my concerns about the possible transmission of the Zika virus and the potential risks that it may present to my wife's future pregnancies and to future members of our family," Day said in an interview with NY Daily News. "I have always placed my family in front of everything else in my life."
However, Serena Williams, the number one Olympic female tennis player in the world, said it's "sad" that athletes are choosing not to compete—especially for golfers like Day, considering that this year will be the first time golf appears in the Olympics since 1904.
"My experience has been really amazing at the Olympics," Williams told USA Today. "I really loved going out there and competing, really just, you know, standing out there and being an Olympic athlete."
Nearly a dozen other athletes have decided to stay home instead of joining the summer games over Zika fears.
"I obviously understand where they're coming from and how they feel. Part of me feels that way, too," says Williams. "I think for me, the most important thing is knowledge and protection, to know what I'm going into… I'm going in, you know, with a whole mindset of how do I protect myself, how do I prevent and also raise awareness for this."
Though many athletes are not willing to take the health gamble, for Olympians like Williams and Phelps the Olympics is too big of an opportunity to pass up.
"Hopefully I get to go soon," said Phelps. Williams adds, "It is really one of the best experiences that I've ever had."