Running Vacations: Women Are Exploring the World On Two Feet
Whether you like group or do-it-yourself adventures, there are plenty of options for runners itching to see the world, or take a break a little closer to home.
Heading out the door? Read this article on the new Outside+ app available now on iOS devices for members! Download the app.
It's time to pack your bags—and your running shoes—and head to the airport.
According to a recent study, global adventure tourism is expected to quadruple by 2032 as people search for authentic experiences that line up their interests.
Over the last few decades the options for travel-eager runners ranging from do-it-yourself adventures to fully curated vacations have blossomed. Discovering new places while wearing your running shoes can be a life-changing experience and, at the very least, can give a runner the chance to step outside of the ordinary, reset, recharge, and just be.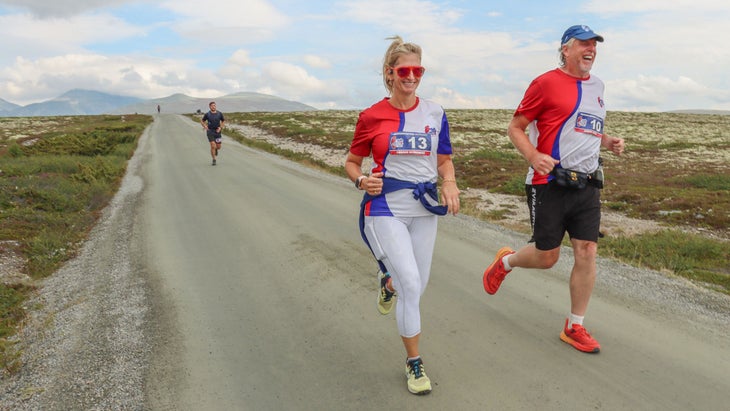 Women Leading The Way
When it comes to solo-running travel, women are leading the demographic charge. Merritt Hopper, founder of the running travel company Race2Adventure, reports that women consistently make up 60 to 70 percent of its running adventure expeditions.
One such running traveler, Carlene Bobrowski discovered running as a way to give back to herself while raising a family and building her professional career. With her children having grown up and flown from the nest,  she has taken multiple trips with Race2Adventure, first starting as a solo traveler and now bringing along her partner for the running ride.
For Dana Finch, running has been a key part of her journey to substantial weight loss and getting fit and healthy. Starting with 5K races and now competing in Ironman triathlons, combining travel and movement is now part of her lifestyle. As an ER physician, her main motivation for going with an organized group overseas is to remove herself from the responsibility of her profession.
"I have to make decisions every day in life and at work, and so I value being able to go on a trip where I have no responsibility for the planning. I pay up front and they are in charge of the details," she says. As a physician she is impressed that for each Race2Adventure running tour, a medical team comes along for the journey, a nod to Hopper's previous role in charge of the volunteer team for the Eco Challenge multi-day adventure race.
If you're inspired to plan a run-forward vacation or mini running-infused getaway, read on to learn some of the options available.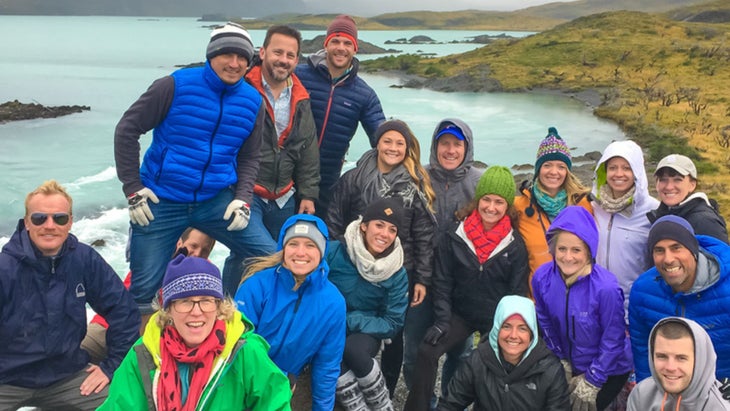 The Group Running Vacation
Opting for a fully-organized running vacation is a fun option for solo running travelers, couples and even groups of runner friends. It offers little responsibility in planning and allows runners to be immersed in the local landscape, the trip's activities, and running hidden routes they would never find on their own.
Being part of a group of like-minded travelers can be a runner's dream. It can also be crucial when you arrive at the given location and your bag has taken an airline tour without you. Running adventurer Carleen Bobrowski had that happen to her. "The camaraderie of the running community blew me away," she said. "When the group heard my luggage had not arrived, the women runners on the trip immediately knocked on my hotel room door offering up running clothes, shoes, underwear, and even feminine products."
Race2Adventure founder Hopper shared,"The opportunity of meeting new friends and connecting with like-minded people while traveling the world is something we could only dream of during the global pandemic. We have some adventurers who are back for the eighth or ninth time. This for us is the biggest compliment. We love to run, and it feels like one big family."
Resources
Price Range: From $3500
Trip Duration: 8 Days
Locations: Upcoming trips: Northern Italy, Morocco, Scotland, Rhine River
RELATED: Check Out These Splurge-Worthy Running Tours Around the Globe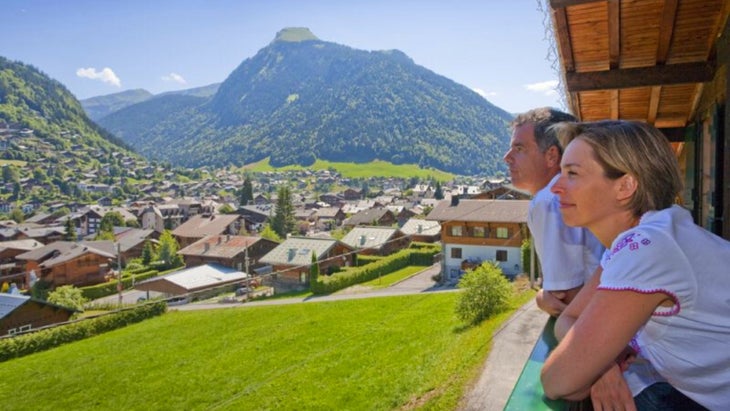 The Hybrid Running Vacation
For those wanting more flexibility than a fully organized running vacation package, heading to a location where the trails are plenty is a solid option for those who crave a full-immersion experience while tapping into the knowledge of the local community.
One such place is Morzine, a picturesque French alpine village located a short drive from Geneva. The valley is a prime ski destination in the winter and a trail running paradise in the summer. Under the watchful eye of 15,777-foot Mont Blanc, runners are treated to a more off-the-beaten-path getaway than the bustle of Chamonix, which is only an hour away.
Local couple Thierry and Lindsey Rodriguez own and operate Chalet Morzine, an alpine chalet in the summer months. While self-catered, they have the option to add on chef-evenings à la carte as an alternative from full-on cooking responsibilities. The former Rodriguez is a finisher of the Ultra-Trail du Mont-Blanc ultrarunning race, and keen to share all his local training routes and knowledge of the area.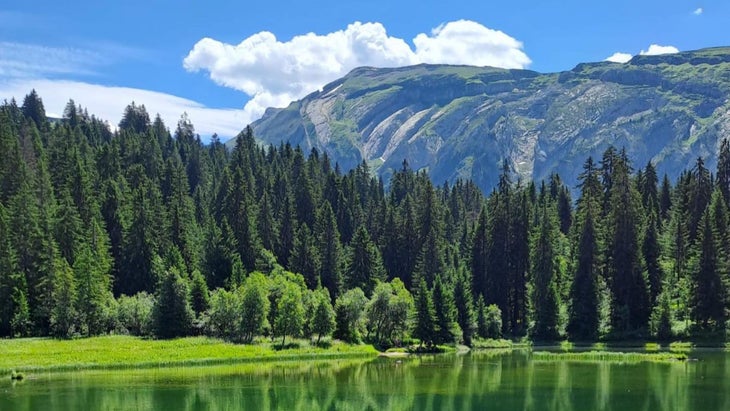 Resources
Price Range: $5400/week. Chalet sleeps up to 15 people
Trip Duration: Weekly reservations available
Location: Morzine, French Alps, 60 mins from Geneva
Guided trail running and self-guided adventures
Price Range: From $4800
Trip Duration: 5 to 6 Days
Locations: Alps, France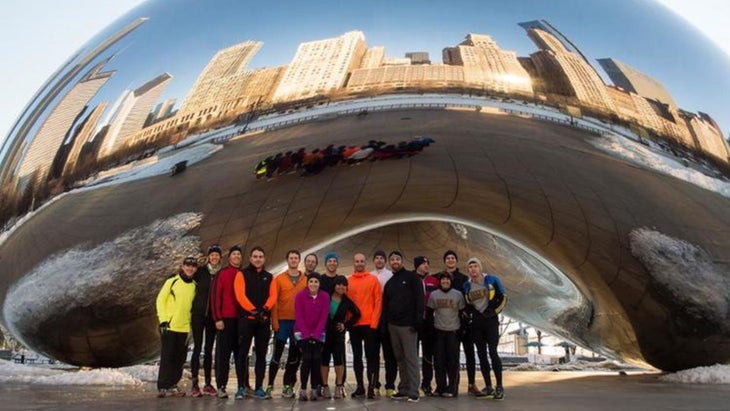 City & Urban Running Tours
Any runner brave enough to set the alarm for dawn o'clock, and run through a city when it's waking up, is in for a treat. But, aside from going it alone, for city travelers, local running tours are sure ways to explore with a local running community. There are local groups like City Running Tours, or do-it-yourself guides like GreatRuns, an online resource that highlights running routes in dozens of cities around the world.
If you're passing through a city, be sure to check out the local running store and see if your trip aligns with a group run night. Most stores offer a weekly run from their shops, which is a great way to run the best routes safely with people who know every turn. Who knows, they might invite you for a local brew afterwards.
Big hotels like the Westin have running services offered to guests in their key locations. They have 250 'Run Concierges' around the world; staff members who are immersed in the local running community and lead group runs and share routes with guests.
Resources
Price Range: From $30
Trip Duration:
Location: Cities throughout the U.S.
Price Range: Free
Locations: Worldwide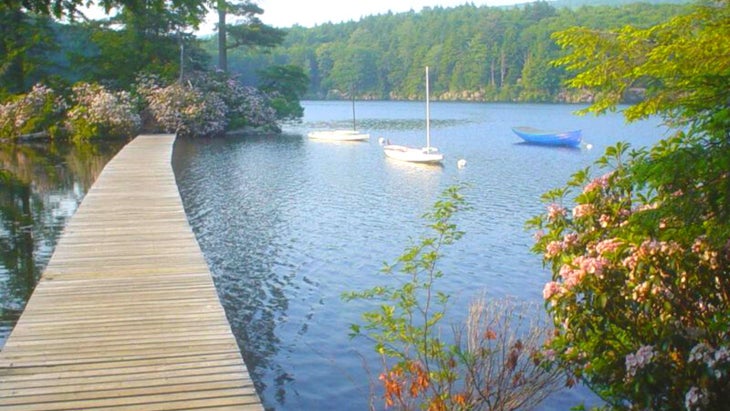 Summer-Camp Style Running Trips
When international adventures are not an option, how about a summer camp for grown-up runners over a long weekend? Race2Adventure saw the demand from runners who wanted a quick getaway to enjoy their own run-forward summer camp over a few guilt-free days. Located in the Berkshire mountains, the camp location offers plenty of trail running options alongside other activities on and around the lakeside property.
Other fun camp-style options in the U.S. include ZAP Endurance Camps and Run Hut Run.
Resources
Duration: 3-4 Days
Price Range:  Single: $650. Up to 6 Person Cabin: $3600
Location: Berkshire Mountains, Massachusetts
Duration: 6 days, 100 miles
Price Range: $2800
Location: Aspen, Colorado
Duration: 6 days
Price Range: From $2580
Location: Blowing Rock, North Carolina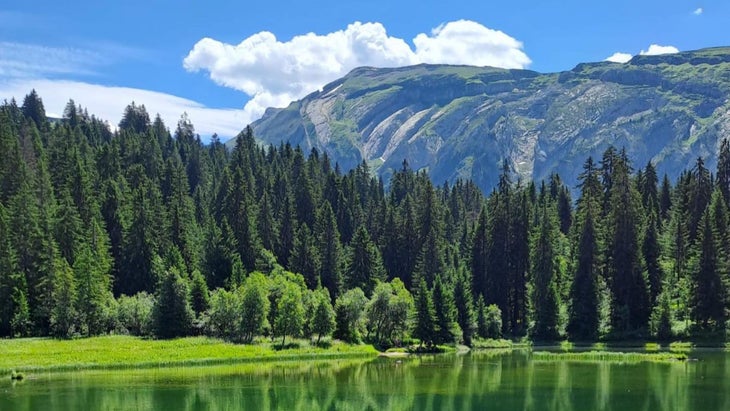 The Do-it-Yourself Running Vacation
Armed with fitness tracking apps, Google, and some time, the budding running adventurer can plan a full running vacation using nothing more than their own initiative, a web browser and sense of adventure. This approach allows for fully bespoke experiences at a tempo and running distances that works for the group and/or the solo traveler. For those traveling with family or non-runners, it can also serve to mix up running with sightseeing, visiting museums and numerous other activities.
For any of those scenarios, pick a place you want to visit first, then figure out what the best running options are. When planning your routes overseas, don't get carried away with your laptop and be overly ambitious. What may look good on paper (or an app) might well be more challenging in real life. This type of route planning is where route rankings and reviews can come into a league of their own. Read about them on the running apps and trail guides before you go to be sure you're making informed decisions, and check in with local running shops once you arrive at your destination
Resources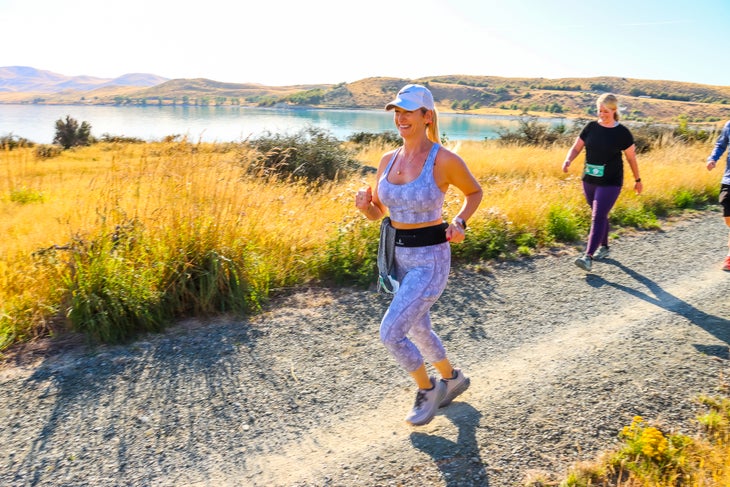 Travel Hacks and Tips for Runners
As any seasoned Girl Scout will tell you, being prepared is the key to a successful expedition. Let the enthusiasm soar when you're getting ready, but don't forget the travel insurance!
Day Pack Smarts: If you're traveling overseas, baggage woes can happen. Before you even start the journey, pack into a day pack one running outfit and another non-run outfit just in case your bags are delayed. Invest in an electronic tag like an Apple Air Tag and throw it in your suitcase. At the very least, if your bag goes on its own adventure, you can at least track its progress back to you.
Don't be Hangry: Especially if you're embarking on a long-haul journey, pack your favorite snacks. It could be the tipping point between nice and nasty. Long haul flights, layovers, and a side serving of jet lag, can leave you feeling depleted, so keeping healthy snacks at hand can help with transition through time zones. The same goes for a having water bottle easily accessible. Fill it, and sip it. From experience, don't forget to empty the bottle at airport layovers in the event of having to navigate another security checkpoint. You might find yourself having to chug 25oz or lose your bottle to the local airport guards.
Fuel Your Run: The mantra is not to try anything new on race day. With that in mind, it might be prudent to take along your preferred running nutrition powders and gels if you'll be running long distances. If you have a delicate belly, be mindful of deviating from what works for you, so you can focus on enjoying your well-earned running vacation, and not where the nearest bathroom might be.
Travel Insurance: It's the one thing you think you'll never need, until you do. Travel insurance is a must for every active traveler. Be smart before you travel; it's a small price to pay and insurance can cover everything from flight cancellations to medical needs.
Be a Mindful Traveler: Remember that travel is truly a privilege. When you're lacing up your shoes to run, take a moment every day to appreciate where you are and why you are there. Things will never run as smoothly as they do on your trusted routines and routes, and that's precisely where the joy lies – outside of your comfort zone. Discovering the world through running is a chance to experience other locations and cultures on their terms. Look forward to the small discoveries, put your phone away, and take it all in through your eyes instead of a lens.