10 Truths About Running That Are Also So True In Life
While you are discovering what success means to you in running, you'll also learn a lot about what it means in your everyday life too.
Heading out the door? Read this article on the new Outside+ app available now on iOS devices for members! Download the app.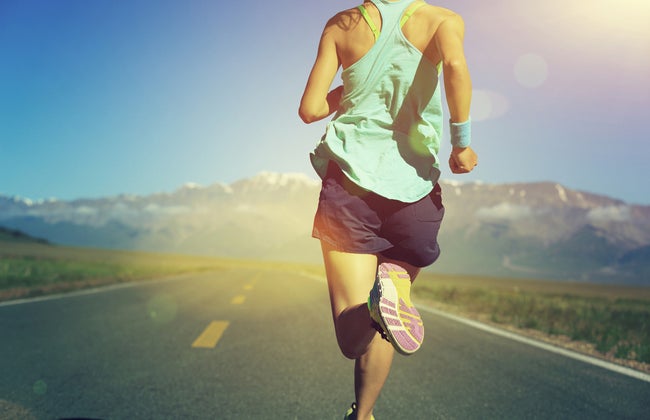 Ask a thousand runners for their definition of "success" and you will get as many different answers. Success is finding the courage to take your first step out the door or hitting the "submit" button to register for a race. Success can be overcoming an injury, conquering a new distance, running up a hill, setting a PR or qualifying for Boston.
But no matter what the goal is by which you measure your success in running, the process of working to achieve it will teach you lessons extending far beyond the sport.
In running toward your goals you will learn:
There are no shortcuts. You have to begin at the beginning and walk before you can run.
Believing you can do it is the first step toward getting it done.
Sometimes success is simply not giving up.
There will always be something new to learn.
Asking for guidance and support is not a sign of weakness; it is a sign of strength.
Not every run is going to be "the best ever." But even a no-good, rotten run will get you one step closer to your goal.
No one can reach your goals for you; they are for you to earn.
Some of the best motivation will come from surrounding yourself with a positive team who has your back, in the same way that you have theirs.
The harder the challenge, the greater the reward.
The best and only definition of "success" is yours. Your success, and whether you achieve it, is defined by what fuels your passions and makes you feel full, challenged, accomplished, and satisfied. Simply, success must be measured by your own standards and your own goals, and not against anyone else's.
And once you learn that final lesson, you can run free, unleashed from comparison game, empowered to chase your own dreams and aspirations. For you.
Elizabeth Ewens juggles life as an attorney, author, wife, mom and runner, and proudly finished her first NYC Marathon in 2015 and the Chicago Marathon in 2016. You can read more about her journey at midliferun.today or follow her on Twitter at @elizabeth_ewens.