5 Reminders To Staying Safe On The Run
You can never be too safe.
Heading out the door? Read this article on the new Outside+ app available now on iOS devices for members! Download the app.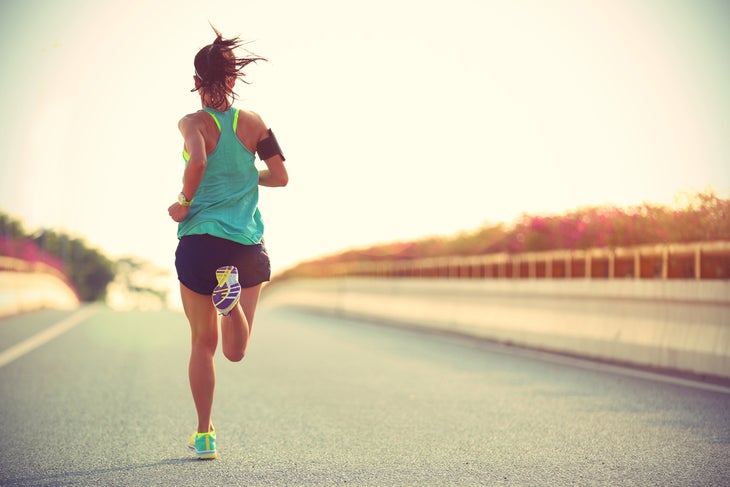 Living in a large city, safety while running is something I talk about frequently with my girlfriends. I have never had any serious incidents, but I also do a few things that help keep me safe.
You might think about working a few of these tips into your running routine.
Run with friends when possible.
I usually do all of my long runs—plus a couple easy runs each week—with friends. It's more fun, the runs fly by and there is safety in numbers.
When you are running solo, do not wear headphones.
I know this is controversial advice because a lot of folks love running with music. However, running with headphones in (even if the volume is low or you just have one earbud in), makes it appear that you are less aware of your surroundings, which can make you a target. My advice is not to do it.
Carry your phone for emergencies.
I run by myself at least a couple times a week and one of those runs is a longer tempo run where I'm gone for over an hour. I always have my phone with me just in case. I think that while it can be annoying to carry your phone with you, it makes sense to have it in case something happens. One of my favorite features of my go-to running shorts—Oiselle's Distance Shorts—is that they have a back pocket that easily fits my phone. It doesn't bother me on the run and it's there if I need it.
Make someone aware of your routes.
Let people know where you run. In the terrible event that you don't return from your run, having people who know your regular routes makes it much easier to find you.
Be aware of your surroundings for staying safe.
Don't zone out so much while running that you lose track of what's happening around you. If you see someone or something suspicious, don't necessarily ignore it. Stay vigilant, ladies!
How do you stay safe while running?
Read More:
Remember This To Stay Safe During Summer Runs
New Apps Keeping Runners Safe