Are You A Victim Of The 'Time Suck' Before A Run?
How much time do you waste before you leave for a run? One runner shares how she is trying to minimize the pre-run 'time suck'.
Heading out the door? Read this article on the new Outside+ app available now on iOS devices for members! Download the app.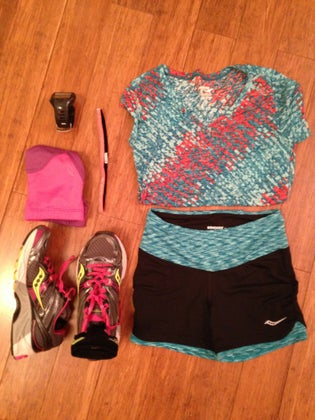 For the last decade or so I have been an early morning runner. But lately I'm finding that it takes me a lot longer than it used to go from awake to out the door, ready to run.
When I first started running in the morning, I would be on my way to my team's practice (with bags packed for a full day of work as well as breakfast, lunch and snacks) within 15 minutes of my alarm going off. I had no time to waste—and so there was none wasted.
These days, it's a completely different story. Most days my alarm goes off at 5 a.m. and it's a small victory if I'm out the door before 6am.
But I'm not doing anything productive in that hour (other than personal hygiene which takes maybe five minutes). Instead, there is a lot of Twitter, Facebook and Instagram checking. Coffee drinking, a trip to the bathroom and overall just a lot of slow movement. I think part of it could be that the early mornings are really the only time of the day when I am truly alone. I want to extend the quiet moments as much as I can.
Marathon training is beginning to pick up, both in intensity and mileage. I'm also trying to incorporate more ancillary activities, including core and strength work. If I hope to get this all in before my husband leaves for work at 7:30 a.m., I need to stop the time suck.
My focus for the next couple of weeks is just that—stop the time suck. My plan of attack: lay out my clothes, set the timer on the coffee maker, and stop using the computer before I run. I need to stop wasting time with trivial distractions and get my butt out the door.
Are you a victim of the time suck?  How do you beat it?  Tweet @nycrunningmama and @womensrunning to let us know!