Meet Fernanda From Brazil!
For Global Running Day, we are celebrating runners from all over the globe! Follow the stories on our Instagram page.
Heading out the door? Read this article on the new Outside+ app available now on iOS devices for members! Download the app.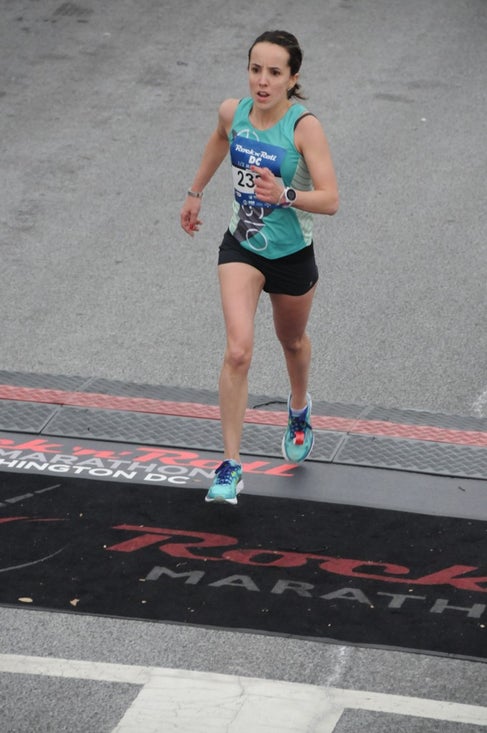 What's that, you say? A mega magazine deal for Global Running Day? YAY! (Use code GLOBALRUNNING and check it out!)
Fernanda Amarante lives in Harrisburg, Pa., but is originally from Belo Horizonte, Brazil! We asked her a few questions about running:
Why do you run?
I run because it makes me feel whole. Every small or big goal I accomplish makes me feel like another small piece of myself has come alive. I started running after moving to the United States in 2009, and running then was a way to try to build something that didn't exist. A few 5Ks here and there, then 10Ks, and I was a runner in love with the sport. I completed my first half marathon on April 27, 2014 and learned through the training and the race that I'm strong enough to do anything. I ran my first marathon last October and was amazed at how much I learned about life and about myself through the experience. Running has taught me that life is just like a marathon and that we are strong enough to endure hard things and can grow immensely through the process. Endurance comes with perseverance and patience, and the journey builds us into best versions of ourselves. I guess that summarizes why I run.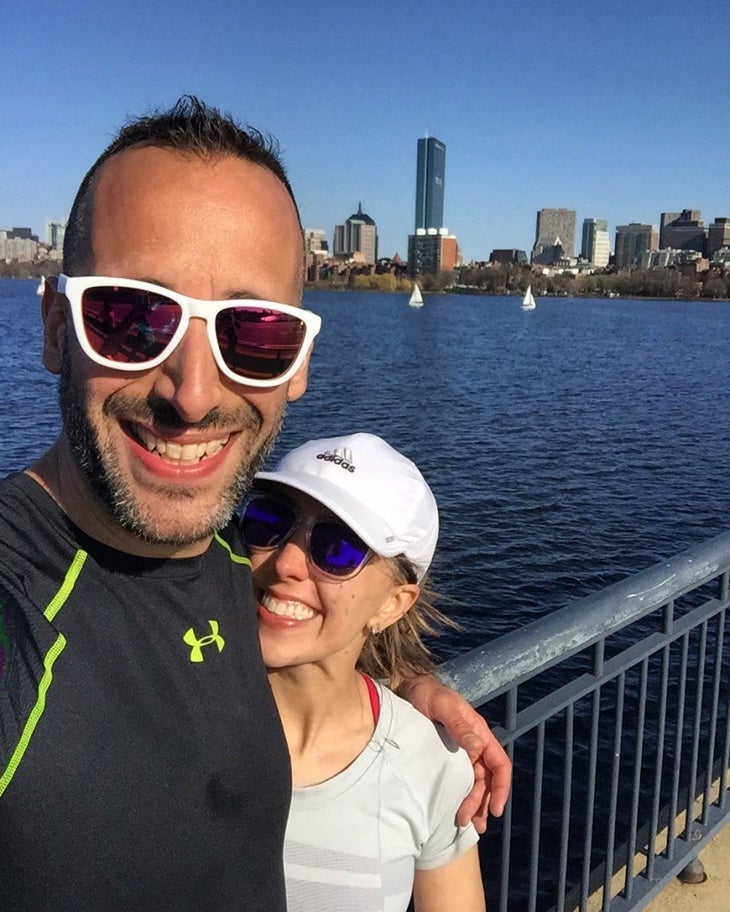 Describe your favorite place to run.
Rail trails, which are plentiful in Central Pennaylvania. The Stony Valley rail trail in Dauphin is my favorite, followed by the Conewago rail trail in Lancaster.
What's your go-to pre- or post-run meal?
My pre-run go-to food is breakfast, which I have around 2 hours before I run: two scrambled eggs with tomatoes, spinach and quinoa, along with a rice cake covered in almond butter and blueberries, accompanied by coffee. It works like a charm and gives me energy for anything (and it's so yummy!).
What makes you a badass?
Every milestone made me slightly more and more of a badass—haha! Just kidding. In all seriousness, other runners started giving me badass status once they learned that during a 20-miler leading up to my marathon, I fell at mile 10 during my run, opened up my left knee and, upon examination and concluding that it was just messy and bloody but not injured, I was able to finish that run.
How will you celebrate Global Running Day?
Well, I might celebrate it just a tad bit earlier—I ran my second marathon in Buffalo, N.Y. this weekend!
Read all of our Global Running Day stories from runners all over the world here.