Leading A Healthy Life With Bree Turner Of Grimm
Bree Turner, star of NBC's Grimm, embraces a busy, messy, happy life in the fast lane. Here is how she fits health into the mix.
Heading out the door? Read this article on the new Outside+ app available now on iOS devices for members! Download the app.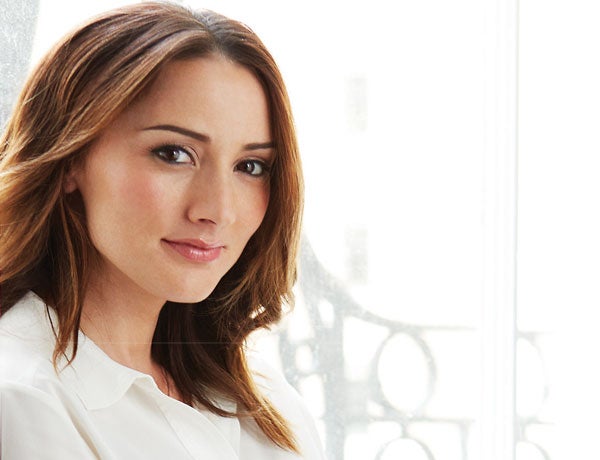 Bree Turner, star of NBC's Grimm, embraces a busy, messy, happy life in the fast lane. . .
In Bree Turner's perfect world, she would spend a few hours a day in the Pilates studio and whip up elaborate homemade meals centered around fresh, organic fruits and vegetables for her family.
But with two young kids (Stella and Dean) and a starring role on NBC's hit drama Grimm keeping her busy, Turner says, "that's not my reality right now."
So the actress has ditched the idea of perfection and found a happy, healthy life in the process. "I strive to sit and drink a glass of wine and have a great culinary experience, but that's just not happening," she says. Plus, the actress has learned that "enjoying great food doesn't have to be complicated or time-consuming. You can prepare something easy and clean and yummy on the fly."
For Turner, that means whipping up a large batch of whole-wheat noodles on Sunday, then using them to create meals throughout the week. "I keep the freezer stocked with organic frozen veggies, and I'll cook them on low with some olive oil," Turner explains. "It's basic, but it's also healthy and yummy. I find that simplifying my life instead of having unrealistic expectations makes me feel more successful."
The same rules apply to Turner's daily workout, which currently consists of  running around her neighborhood for 30 to 45 minutes. She loves Pilates and Bar Method, but says "it's really hard to find the time to actually make it to a class."
Not exercising is not an option for the actress. Her dad, former professional football player Kevin Turner, instilled a love of fitness in his four children at a young age. Turner's three brothers went on to play college football, while she became a professional dancer.
After transitioning to acting, however, Turner struggled with scheduling  workouts. She explains, "Now that I'm not dancing anymore, it's actually weird to have to fit physical activity into my life." The challenge multiplied when she joined the cast of Grimm, which requires her to travel between her home in Los Angeles and the set in Portland.
"I auditioned, was hired and was on set shooting within 48 hours," Turner says. "And unbeknownst to me, I was pregnant when I booked this job, so it felt like everything was thrown at me at once. It's been the most incredible year and a half of my life—albeit the busiest.