How To Be The Change You Want To See In Yourself
Mirna Valerio, future author of her own book, shares that there's no secret to getting brave. You just do it.
Heading out the door? Read this article on the new Outside+ app available now on iOS devices for members! Download the app.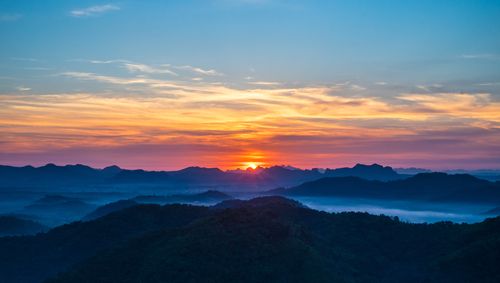 Lots of times, people say things like I could never do that.
I could never run long distance.
I could never climb a mountain.
I could never do an obstacle course race.
Sometimes it's because we have a fear of the unknown that we don't envision ourselves doing epic things. But I think that a lot of these statements come from simply not knowing how to start or where to begin. Some don't have anyone in their family or social circles that engage in the activity and so it's hard to imagine yourself doing it because you don't have a point of reference.
And that's okay.
Related: The Lies I Stopped Telling Myself
Sometimes we have to create our own reality. What if we did things we couldn't ever imagine ourselves doing, even without knowing what the outcome will be?
There are some things that even I have a hard time imagining myself doing, but one day I shall try them.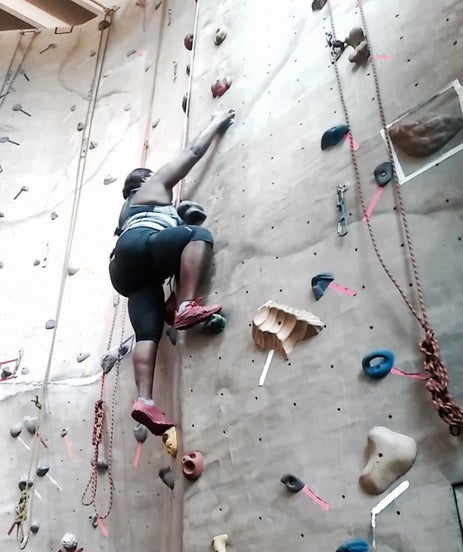 Skydiving
Rock-climbing more than 30 feet (working on it above)
Surfing, anywhere
Doing Parkour
I'm not talking about pure fear here. I'm talking about a real and complete lack of experience with something that holds some intrigue for you. It could be something like running more than a mile at a time. Plenty of folks can't imagine themselves even running, yet when they open their minds to simply being a complete newbie and rolling with it, it can be amazing!
Before I was a swimmer, I would tell my counselors at camp that you wouldn't ever see me in the deep water because I just didn't do deep water. I didn't have really any family members that were swimmers so it wasn't a real thing to me.
Well, you can guess how that went over. They taught me how to swim, and the moment I showed the most fear about going into deep water, they guided me gently into it, acknowledging my fears but teaching me not to be afraid. They also called me a swimmer. A SWIMMER.
Yep, Mirna, you are now a swimmer. This means that you can swim. In deep water. So let's get to it.
I remember last year when I was asked to do a Tough Mudder for the first time. What? I have no clue where to even begin. And it looks too hard.
But I had already said 'yes' and committed—so there was that. My only job now was to learn as much as I could about this new challenge and prepare myself for it. I did research, I asked questions, I panicked, I calmed myself down, I trained for it, and finally stood on the starting line a few months later.
I still couldn't envision myself as a Tough Mudder at that start line, especially since I had no point of reference. None of my friends had done one, and certainly no one in my family had, either. But I trudged on anyway, eager to finally try on this identity.
And I did it. ow, Now, I'm a person that does Tough Mudders.
Are you trying to become a person who runs, or someone that climbs mountains, or someone who does triathlons, or a person that mounts a bike and rides long distances, or someone who swims? Sometimes all you have to do is shut your brain off and forge ahead. Remember how Nike's Just Do It campaign began in the 1980s? Remember that? I bet those three words got a lot of people to stop wondering if they could, and motivated them to just start–taking those first steps to being what they thought they could never be, and doing it.
It is true that seeing is believing. When you see more people doing stuff, it becomes more of a reality, more of a possibility. But sometimes you have to be the person to lead the charge, to break that barrier of reality in order to be the reality for yourself–and maybe for other people, too.
So how to begin?
Do research.
Learn everything you can about whatever it is you want to do. Watch videos and try your best to imagine yourself there. It might take some practice, but sometimes we have to fake it to make it. Make envisioning yourself doing something epic a habit!
Take steps to become that person.
Learn how to train–and then train. Find a class for beginners and sign up for it.
Go to the class. Ask the instructor questions. And, if you can afford to, ask for some one-on-one help.
Sign up for the activity
Is it a beginner's rock climbing adventure in a nearby state park? Is it a 5-kilometer race? Is it a weightlifting competition a few months from now? Whatever it is, find a goal experience and work toward it. You will not be disappointed.
Finally, become what you think you can't become. Do what you think you can't do. Rock your own world.