Confessions Of An Unlikely Runner
Inside that smelly, rancid Ragnar Relay van, anything can happen—and will happen.
Heading out the door? Read this article on the new Outside+ app available now on iOS devices for members! Download the app.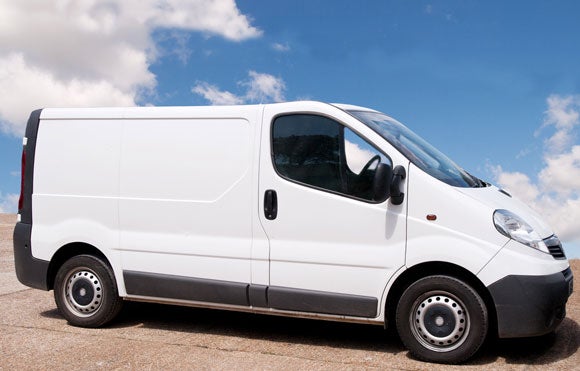 Published with permission from Dana Ayers and Confessions of an Unlikely Runner.
"I thought that cheeseburger was really doing me a solid, but right now it's doing me a liquid…" —Ragnar Teammate, 1:30 a.m., 18 hours into the race
The Ragnar Relay is a race that combines the pure sport of running with the American childhood tradition of briefly running away from home. I can't say I wasn't intrigued.
The team I agreed to join included my friend Matt and my former youth pastor, Robert. I didn't know any of the other people on our 12-person team. Former youth pastor Robert also happened to be a former Green Beret in the U.S. Army, so no matter what he told me about how "fun" and "safe" this race would be, all I could think about was the time he'd told me about eating a live rat that wandered into his cell during P.O.W. training. His threshold of "not fun" and "dangerous" was leap years away from mine.
We spent the first day of Ragnar becoming increasingly delirious as we dealt with having both of our vans break down at various points while we desperately tried to continue the race. I was able to complete my first leg of the relay without major incident, and began gearing up for a night of no sleep and more running.
Somewhere around 12:30 a.m., we pulled into a relay exchange point at a cow farm that was serving cheeseburgers. Most of my teammates ordered burgers while we waited for our next runner to come in. People were eating, even though it was 12:30 a.m. and we had just eaten spaghetti at another exchange point a couple hours before. We has lost all sense of time and lost the ability to care. As we stood in line, we got alternating whiffs of live cattle and cooked hamburger, giving us the full Circle of Life to ponder. There was very little that could make us uncomfortable by that point.
Reaching the level of apathy where one can consume an animal right in front of its family members was one of the special gifts of this race.
Exhaustion aside, the race was fantastic. Teams decorated their vans and runners often wore costumes. I felt like a giant firefly during my night run, with my headlamp bobbing next to others. Finally, it was time to complete my last leg. I held out my hand for the relay "baton," and off I went. (The baton was actually a slap bracelet that curled tightly around the wrist. There are portable toilets at music festivals that are more inviting to touch than that thing was after living on the sweaty arms of runners for 30+ hours. I tried not to think about it.)
I finished my leg and handed off the baton to Former Green Beret Robert, who would carry it to the end. My van drove to the finish, where my teammates and I heaved our sore, tired bodies out onto the road one last time. We hobbled to gather around Robert as he approached the end, all trotting across the finish line together, no longer sure what time —or day—it was, but sure we would proudly tell our grandkids about this someday.
Moral of the story: Shaking up your daily routine with a crazy race adventure makes hitting the pavement time and time again during training all worth it. In races—as in life—the prize is in the journey. The finish line is nice, but getting there is half the fun. Even when your van smells.