Looking to Go Long? These 50K Races Are Great For Beginners
Here are a few great 50K races to consider for your first race or add to your bucket list.
Heading out the door? Read this article on the new Outside+ app available now on iOS devices for members! Download the app.
Finding yourself thinking more and more about what it would be like to run something longer than a marathon? Feeling inspired by Desiree Linden's recent record-setting 50K race? While races are still slow to get back on the schedule for 2021, there's no better time to start dreaming up your future plans and slotting a 50K into your schedule.
The nice thing about a 50K trail race is that no one will be shocked if you need to pause for a few minutes at an aid station or take a walk break on a climb. Still, it's nice to find a slightly gentler course for your first one—avoid signing up for anything that involves the word 'mountain' or promises 'a ton of elevation,' since the more climbing involved, the harder the course will be.
For your first race, consider looking for a race that's right in (or near) your backyard. For example, New Jersey's Trail Series boasts almost-monthly ultra-marathons throughout the year in the Garden State. Many of these lower-profile races also have lower elevation profiles since they tend to be held in local parks and trails! You won't be lining up with hundreds— think fields around 30 or 40 runners deep—but that might be perfect for you as you get your feet wet in the ultra scene, since the pressure is lower than it might be at one of the bigger races. Here are a few great ones to add to your bucket list or consider for your first race.
RELATED: Desiree Linden's 50K World Record Attempt: "I Like That Fear of the Unknown"
Golden Gate Dirty 30
Boost your elevation with one of the classic 50K races, the Golden Gate Dirty 30 (the 30 in the name is based on mileage). The single track in Golden Gate State Park in Colorado features amazing views—thanks to 6,500 feet of climbing over the course—with snow-capped mountain vistas and the aspen groves that make the area famous. It's a race where you'll be happy to have to hike certain sections, just so you can take in the sights!
Oregon Coast 50K
At "only" 4,500 feet of elevation gain throughout the race, this coastal 50K is a great one for—ahem—getting your feet wet. It starts on the beach and spends the first 6 miles on flat, hard-packed sand, unlike many 50K trail races that start with a monster climb. This race is less single track and more sand and gravel roads, so it's great for beginners.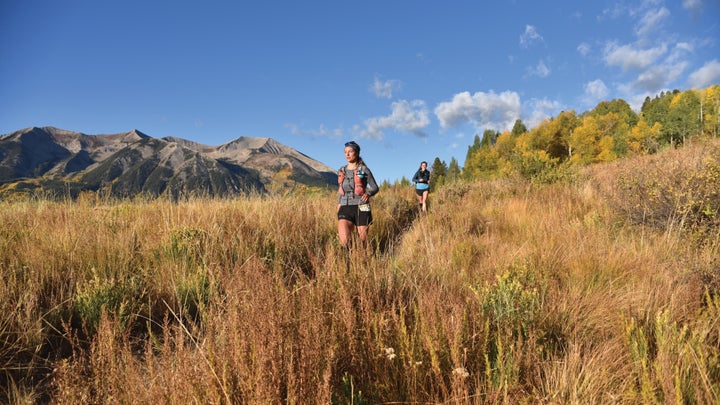 Crested Butte Ultra
Trail runners have likely heard that Crested Butte has some of the best trails in the country, and that's why this race is a great bucket list one, even if it does involve a fair amount of elevation gain—7,200 feet over 50 kilometers! But it's one of the most popular ultras in the country, thanks to huge open vistas and eye-popping wildflowers in Gunnison National Forest. And since the event starts and finishes at the Crested Butte Mountain Resort, you know you'll be able to recover from all that climbing in serious style.
Squamish 50K
OK, this one will also have a lot of climbing—but it's one of the premiere 50K races in North America and one of the most fun ones around. You'll be racing through some beautifully forested mountains and technical single track in Squamish, British Columbia. This one will have to be a bucket list for your second year in the sport though: the registration for this race fills up almost the minute it opens, so you'll have to add 'register' to your calendar (reg for 2021 opens November 20, 2020) instead of 'race day.'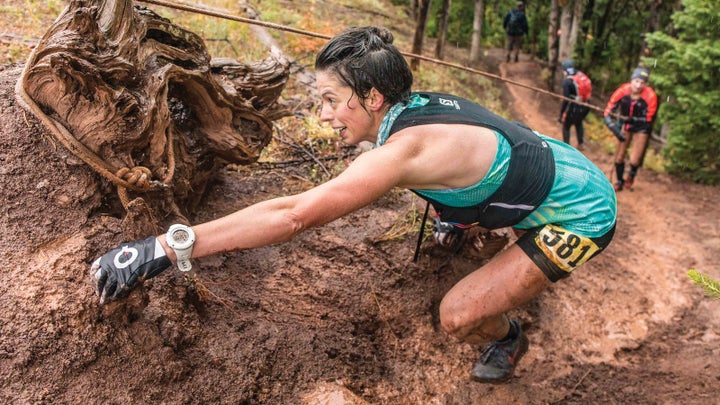 Run the Rut
Want a serious challenge, or love the idea of spending most of the run power-hiking? If you're already a marathoner with plenty of trail experience, then this race in Big Sky, Montana, might sound perfect. Over the course of 50K, you'll run up and down 10,500 feet of mountains at the Big Sky Resort, including to the Lone Peak Summit. More than half of the trail is singletrack, and this is not a race for the faint of heart—the event website even warns racers that certain sections are 'extremely steep and technical.' Epic.
Way Too Cool 50K
Now in its 31st year, the Way Too Cool 50K features almost entirely single track trail racing over 50 kilometers, most of it covering sections of trail that are featured in the Western States 100-miler. It's one of the most popular 50K races in the country, and because of that, like the Squamish 50K, this race is one you'll need to put on your 2021 plan. It not only fills up, it's so popular that entry is only available via lottery system.