5 Questions With Teenage Marathoner Alana Hadley
With one of the top marathon times in the country, she hopes to put on a grand show at the Olympic Trials Marathon.
Heading out the door? Read this article on the new Outside+ app available now on iOS devices for members! Download the app.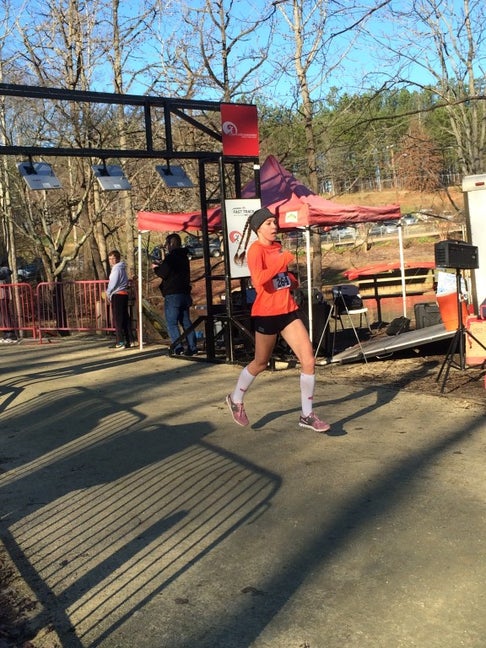 In November 2015, teenage standout Alana Hadley lined up as the fastest seeded female American marathoner at the New York City Marathon. Although she did not make it to the finish line due to injury that day, she has since bounced back into training and approaches the line in Los Angeles fresh and ready for the Olympic Trials Marathon next month. With a 2:38 best at the distance, Hadley looks to make a strong showing, both this year and for years to come, when she's age-eligible to compete at the Olympics in the marathon.
Women's Running: You had some bad luck at NYC—what adjustments, if any, have you made to your training leading up to the trials to get to the line healthy?
Alana Hadley: Not long after NYC, I ended up coming down with a bronchitis-sinus infection combination. Then I had an allergic reaction to the antibiotics I was prescribed, all of this ended up putting me behind by a couple weeks in training.  This means that my build up will be shorter than normal leading into the marathon, but I hope that will leave me fresher for the race and I can go in with a good fitness momentum building.
WR: What's the craziest thing you've seen during one of your training runs?
AH: The craziest thing I have seen during one of my training runs happened during a morning run around campus. I ran past a bus stop and on the bench at the stop was a raccoon just chilling there as if waiting for the bus! Haha!
Read: 5 Questions With Des Linden
WR: If you could have one song stuck in your head during 26.2 miles, what would it be and why?
AH: That's a tough one, haha.  If I could have one song stuck in my head during a marathon it would be "Eye of the Tiger" because it is one of the pump-up songs I always listen to before a race and gets me in a good place.
WR: People are saying this is the most stacked field in history at the trials—do you use those reports and chatter as motivation to reach your goals or do you tune it out?
AH: I use that as motivation because it makes me want to be as prepared as possible, mentally as well as physically, to race against the top women marathoners in the U.S., and that is very exciting.  You get to use the trials to see where you stack up against everyone else, as we are all on an even playing field being at the same race in the same conditions.
WR: You recently signed with On Running—what appealed to you about this brand over others who might be more "known" for sponsoring athletes?
AH: What first appealed to me about On was the feel of the shoe; they felt well-cushioned, just how I like, but were incredibly lightweight, which was great. I knew I would enjoy running in them and did from my very first run!  The company is Swiss and is just starting to expand in the U.S., so I am really excited to be a part of their growth and help introduce these shoes to the running community here in the U.S.